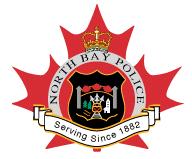 North Bay Police Service
News Release
*****
On 28th Jan at 2:45 p.m. a man went to an auto sales lot on Lakeshore Dr.
He got into a Dodge Ram pickup that was unlocked with the keys in it and drove north on Lakeshore Dr spinning the tires and cutting off other vehicles.
He drove at high speed, struck a snow bank, drove in the snow bank then drove erratically around the east end, went through a stop sign at Worthington and John, then over to Main St E where he came to a stop in a snow bank on the 300 block.
David New 44 years of Main St was arrested while still in the vehicle.
He has been charged with theft of a motor vehicle, dangerous driving and has been held in custody for a bail hearing.
Csts Matt Parker and Steve Chabbert are investigating.
*****