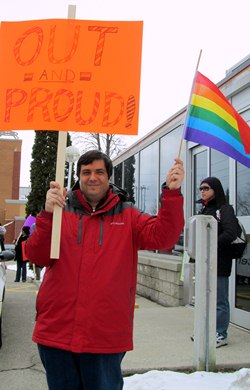 File photo
North Bay Police Service
News Release
*****
Everyone is invited to march in or watch The Second Annual Pride Parade.
It is organized by Pride On Campus.
Participants will meet in the Colin Vezina Boardroom at the North Bay Police Headquarters on Saturday 22nd March at 12:00 noon, with speeches starting at 1:00 p.m. and the march itself starting at 1:30.
This March will be a show of solidarity, diversity, and celebration.
For more information, please email Kay at prideoncampus@gmail.com.
*****