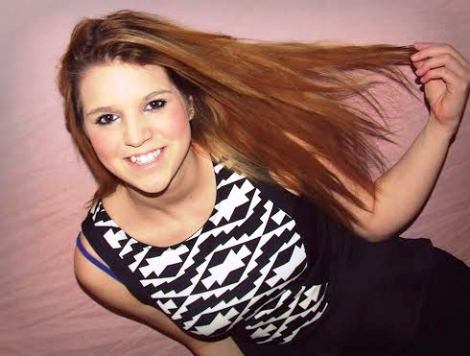 Twenty-one year old, Ashley Gauvin-Joanisse is representing Mattawa in the Miss North Ontario Regional Canada Pageant taking place May 1st-May 4th, at the Fraser auditorium ,Laurentian University in Sudbury.
She explained that she wanted to enter the competition because it would give her the opportunity to expand her anti-bullying campaign as well as give her future opportunities to compete in other competitions. It would also allow her be a role model for other girls . " I hope to help inspire girls to fight for what they believe in," she said.
Ashley, is a dedicated young student currently working towards a Bachelors Degree at Laurentian University for English Rhetoric Media Studies.
She has hopes to one day write her own book and to teach at a university. She currently runs her own anti-bullying campaign that has been going on for two years.
Hundreds of people have been involved including famous singer Allysa Reid, who is currently on tour with Hedley.
Each person who wants to run for Miss North Ontario, has to go through an interview process and Ashley was selected based on the success in that interview.
She explained, "45 girls are chosen to represent different areas within Northern Ontario. Cheryl Kozera ,the director of the pageant, suggested that I represent Mattawa, as it is my hometown. Mattawa is a beautiful place and I really want to help make a name for it!"
Ashley is excited about being a delegate and welcomes the challenges of speaking to media, talking with potential sponsors and the actual pageant itself.
Marking for contestants' judging will be based on their talent, formal wear, personal interview with judges, scholastic testing, on stage interview with the Master of Ceremonies, and pre-pageant participation and co-operation.
For the talent part of the competition, Ashley, who is a singer/songwriter plans to present her own original song called, You Are More Than A Word, a song she wrote about her anti-bullying campaign.
Win or lose, she promises to represent Mattawa in the best way possible.
Readers who want to support Ashley Gauvin-Joanisse and help her bring this title home to Mattawa can visit the pageant's web site http://www.missnorthontario.com/ and vote for her in the People's Choice Award category.
The voting starts April 15, 2014, and the delegate who gets the most votes will automatically receive a spot in the top 15.
Ashley hopes that you will all be a part of her journey.