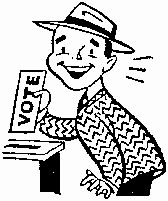 Things are starting to heat up in the Nipissing-Timiskaming Liberal nomination race.
On Monday Monique Lugli's camp announced endorsements from former MP Bob Wood and community leader Hariett Madigan.
The announcement wasn't fresh news as the camp had already been running the endorsement video with Wood and Madigan for the past two weeks during the Battalion game.
But getting the official green light from the Liberal Party of Canada to run in the nomination contest refuled the Lugli camp.
"(She) has integrity, is transparent and has a sincere desire to work for the people of Nipissing-Timiskaming," states Wood.
I'm looking for change," says Madigan.
"I am humbled by the support I continue to receive from new and long-standing members of the Liberal party in Nipissing-Timiskaming," noted Lugli.
Today Anthony Rota received an equally impressive endorsement from Local First Nations activist Bob Goulais.
"We desperately need experienced and effective representation in Ottawa. Eight years of Stephen Harper's bullying and a single term of Jay Aspen's muted and ineffective representation is enough," said Goulais, a member of Nipissing First Nation.
"Anthony is the best candidate to win back the trust and hearts of the people in this riding."
There still is no date set for the nomination meeting and without a doubt both camps will continue to receive endorsements from community heavyweights.