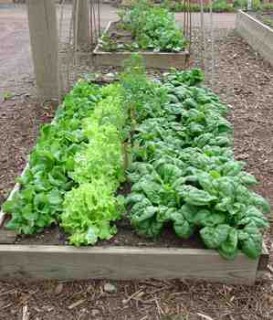 Heritage Gardeners
News Release
*****
You are invited to share in a Free Evening of Education with the Heritage Gardeners.
On Wednesday, April 9, 2014, we are bringing back Melanie Alkins to repeat her presentation on Designing and Laying Out a Food Garden.
We were full to capacity for Melanie's presentation in March, so she had agreed to present it for us once more.
Melanie Alkins is a biologist by training, by profession and by nature.
Her life-long love of the natural world and learning has made her a student of life, especially life in the garden!
Mel has a passion for growing not only her own food, but also food for others. Her experience to date has involved small plot gardening to both market garden and CSA.
Melanie's presentation will cover ideas like where to site your vegetable garden considering the soil, sunlight and the water supply you have available.
Also covered will be the size and shape of your garden and options beyond straight rows.
Ideas to make life easier in the garden will be a central theme.
Gardening along the path of least resistance is Mel's motto for producing food from your garden!
Her enthusiasm for the topic will have you anxious for spring and her 'give it try approach' will end your intimidation of the topic.
A Master Gardener will be on hand to answer any gardening or plant related questions that you may have.
This session is free but donations are always welcome.
Participants may also wish to participate in the twoonie raffle in support of Heritage Gardeners.
Participants must pre-register by noon on Tuesday, April 8, by calling 705-472-4006 or emailing heritage.gardeners@heritagenorthbay.com
To find out more about the Heritage Gardeners Organization and to check our schedule of upcoming events, please go to our website: www.heritagenorthbay.com
*****