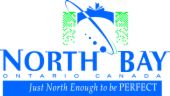 City of North Bay
News Release
*****
Following discussions between the City of North Bay and MX Construction, the contractor has provided notice they will be remobilizing on Lakeshore Drive this week to continue construction on Monday, January 27th.
The City is expecting MX Construction to complete the project.
With regards to Lakeshore Drive, Sierra Construction has not performed work during this week due to the cold weather and the need to disconnect natural gas leaving residents without heat for an inappropriate length of time.
The contractor has indicated they will be returning on Monday, January 27th.
*****