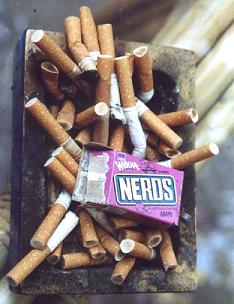 North Bay Parry Sound District Health Unit
News Release
*****
February 28, 2014 is the last day to enter the Canadian Cancer Society's Driven to Quit Challenge, presented by McNeil Consumer Healthcare, division of Johnson & Johnson Inc., the makers of NICODERM® and NICORETTE®.
Those who are planning to quit, or have recently quit, have a little more than a week left to register for their chance to win a grand prize of a car and other cash prizes, in addition to winning many health benefits.
In 2012, over 600 people in the area serviced by the North Bay Parry Sound District Health Unit pledged to be a part of The Challenge and be smoke-free for the month of March.
New this year, Driven to Quit Challenge participants will be eligible to receive discount coupons towards the purchase of NICODERM® or NICORETTE®.
Coupons are available while quantities last. If participants stay smoke-free for the month of March, they will be eligible to win a choice between a Dodge Avenger or a Dodge Journey, or one of seven prizes of $1000.
Support buddies of winners each receive a $100 cash prize, making it enticing to encourage a friend to enter.
For more information on local quit-smoking support services, please call the Health Unit at 705-474-1400 or 1-800-563-2808. Information about the Driven to Quit Challenge can be found online at DrivenToQuit.ca or defijarrete.ca (French) or by calling Canadian Cancer Society's Smokers' Helpline at 1-877-513-5333.
Quote
"The Driven to Quit Challenge is a great opportunity for those who are thinking about quitting smoking. Not only do participants have a chance to win a car, but they can also access professional support and discount coupons towards the purchase of nicotine replacement therapy".
Lydia Weiskopf-Tran Community Health Promoter
*****