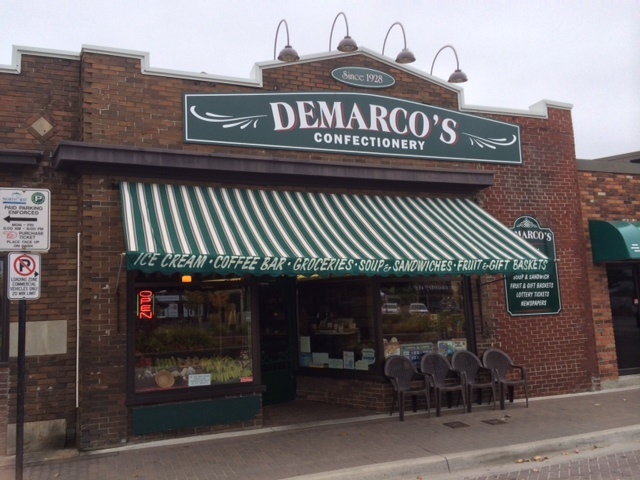 Demarco's is closing its doors. Photo by Jeff Turl.
The iconic Demarco's Confectionary is closing its doors after 85 years of service.
"We're sad,it's very emotional," Lisa Demarco told BayToday this morning.
Sunday, November 30, will mark the final day for staff and patrons of the restaurant.
"We would like to thank our family, staff, customers and friends who have supported Demarco's Confectionary. An elderly father and changing times have facilitated our decision to close our doors." says Lisa.
"We have shared many celebrations and made this store a home away from home.
"We have delighted in many a political and athletic debate across these worn counters from the early days of booths, pinball machines and juke box to our coffee clutches of today. We are also grateful to the Pro Cathedral as they have stood firm by our side throughout our journey.
"A special thank you to the morning coffee group for their loyalty and support. They continue to represent the spirit and heart of our business.
"Along with serving a multitude of customers at our store on Algonquin Avenue, we have also had the privilege of serving countless citizens who have been the recipients of our signature fruit and gift baskets.
"This is the end of an era for the Demarco family, but we look forward to this next chapter in our lives."
Do you have memories of Demarco's. Tell us in our Comments section below.