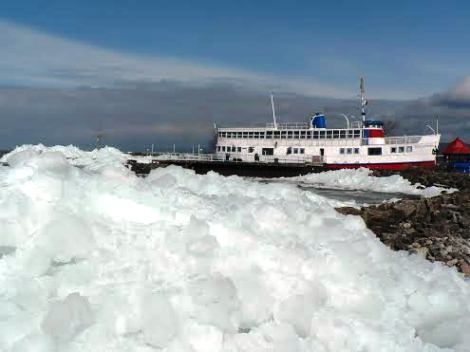 Photo by Jeff Turl
With high water levels on Lake Nipissing, residents are urged to keep an eye on drifting ice.
The greatest danger will be high winds blowing out of the west.
Environment Canada is predicting winds from the west and southwest at 10-15 km/h over the weekend, switching to the northwest on Monday.