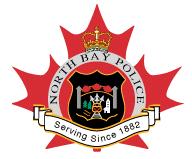 North Bay Police Service
News Release
*****
On Monday, April 14th, 2014 at approximately 9:09 pm, North Bay Police responded to a report of a disturbance.
As a result of the investigation, one male was arrested.
George McDonnell, age 58, of Highway 63, North Bay was charged with one count of assault and was held in custody pending a bail hearing.
Constable Mark McLeod is investigating.
*****