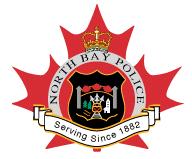 North Bay Police Service
News Release
*****
At 6:30p.m. on the 18th Jan a man unknown to the residents walked into their home on Worthington St W and refused to leave.
Once the police were called he left and was located on the 100 block of Worthington St W.
He fought with the officers when he was arrested, when he got to police headquarters and when he was placed in the cell.
Robert Barnes 45 years of , 2 counts of assault resist arrest and held in custody for a bail hearing.
Csts Robin Boucher and Scott Berry are investigating.
*****