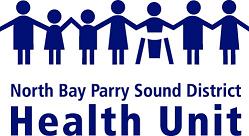 North Bay Parry Sound District Health Unit
News Release
*****
Update on Death of Child
On Friday, January 17, 2014, the Health Unit received a report about the death of a child at the North Bay Regional Health Centre. The child had presented with a flu-like respiratory illness and preliminary screening was positive for Influenza A.
"Based on further testing, we are able to report the child in question is considered as a death in a laboratory confirmed case of Influenza A H1N1.
"The cause of death remains under investigation."
Dr. Jim Chirico, Medical Officer of Health North Bay Parry Sound District Health Unit
Flu shots are still available through appointment or drop-in at the Health Unit weekdays from 8:30 am – 4:30 pm.
Flu shots are also available at participating pharmacies and doctors' offices.
For more information about influenza or flu shot clinics, visit www.myhealthunit.ca or call 705-474-1400.
*****