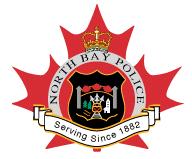 North Bay Police Service
News Release
*****
On Sunday April 20th, 2014 at approximately 2 pm, North Bay Police responded to a report of a stolen vehicle.
Between Friday April 18th at 6 pm and Sunday April 20th at 1:30 pm, a 1996 white four-door Buick Le Sabre was stolen from a North Bay automobile repair shop.
Cst. St. John is investigating.
Anyone with information on this stolen vehicle is asked to contact the North Bay Police Service at 705-497-5555 or Crime Stoppers at 1-800-222-8477.
*****