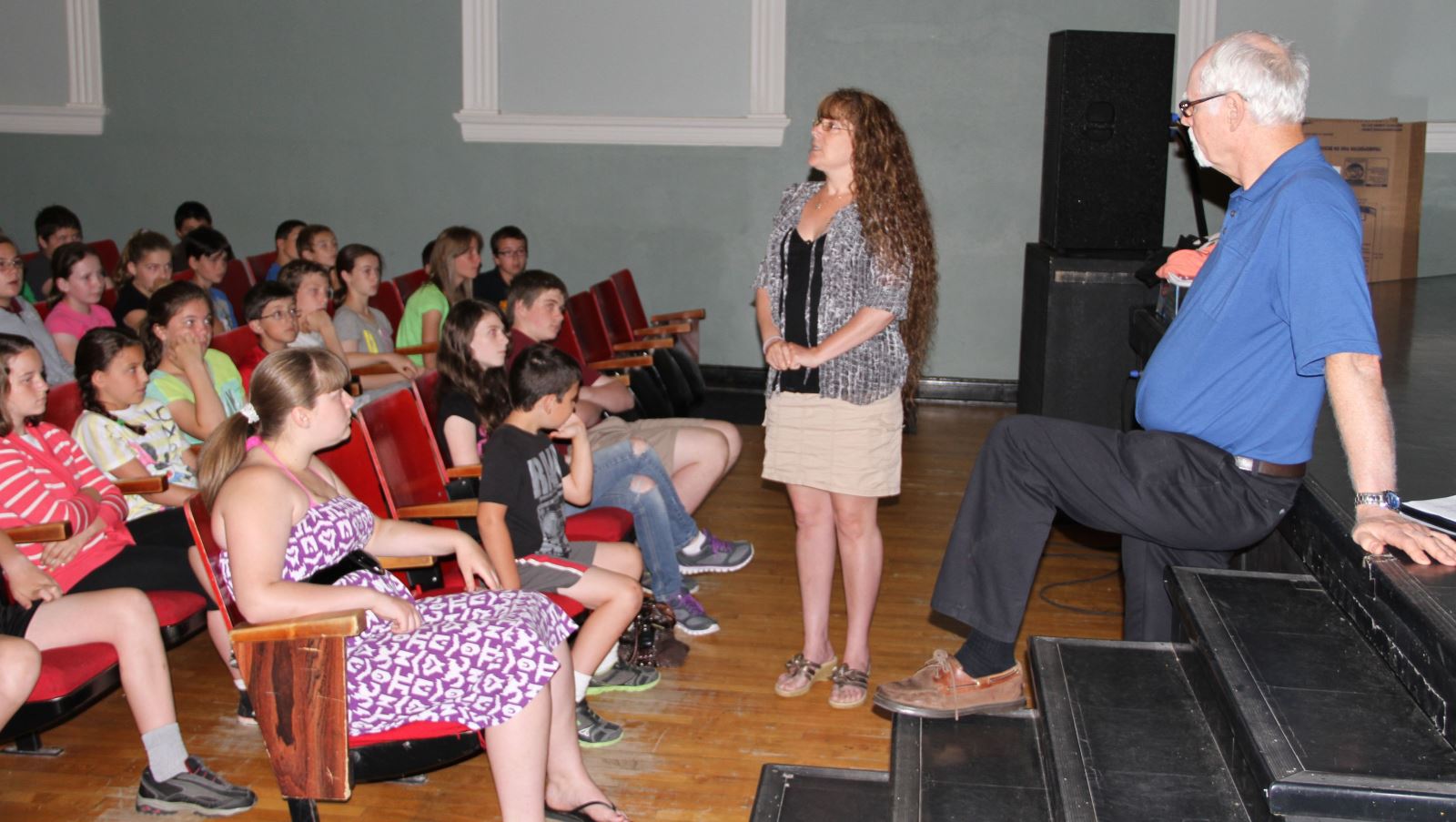 Crystal Daly speaks to students at Algonquin. Her family was named the latest Habitat for Humanity partner. PHOTO BY CHRIS DAWSON.
Crystal Daly has had a lot of obstacles as a Mother but today she feels she and her family has been guided by a guardian angel.
The mother of five is Habitat For Humanity North Bay's newest family partner.
The announcement came at Ecole Seondaire Algonquin on Tuesday morning, a fitting spot as next fall she will have 1 daughter and 1 son attending the French Catholic school.
"I have been trying for a very long time to figure out a way to get a down payment for a home because I want to put my kids in a home of their own and I heard on the radio that habitat was looking for a new family in Feronia and I jumped at it," said Daly who has one daughter who suffered from cancer, two children with learning disabilities, and an autistic son.
The irony is the rural build will be done in the town that was named by Crystal Daly's grandftather, who moved to the area from Hamilton in the late 1800's.
Daly Road is actually named after her grandmother.
"For her it's coming coming home so it's a nice little sidebar that a family is going to get a new home will be essentially returning home to a family property," said Habitat for Humanity Chair John Humble.
The home will be build at Widdifield Senior Secondary beginning in August and will be transported to the site.
Other partners such as Canadore College, Home Depot and Royal Bank have partnered with the local Habitat for Humanity organization to take on this project.
While the choice of seemed ot make a lot of sense, Humble is still amazed at the numbers of people that need a home.
"I am always surprised at the how significant the need in this community is, I believe it was 2 years ago there were 165 homeless people in the city of North Bay, that's not counting couch surfing people, that's people with no place to live whatsoever, I was absolutely astounded," said Humble.
Humble adds that moving the Daly's into their new Habitat for Humanity build will open up a low income apartment for another person or family looking for a place to live.