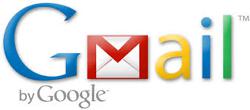 UPDATE: There are reports that it is coming back up slowly in some places.
* * * * *
As part of what is being reported as a worldwide outage of gmail and google+, we are having technical issues with our email system.
Hopefully it will be fully rectified soon.
You can also reach as on Twitter at @NorthBayToday or message us on Facebook and we will get back to you as soon as possible.
Thank you for your patience.
What to do when gmail down - click HERE.