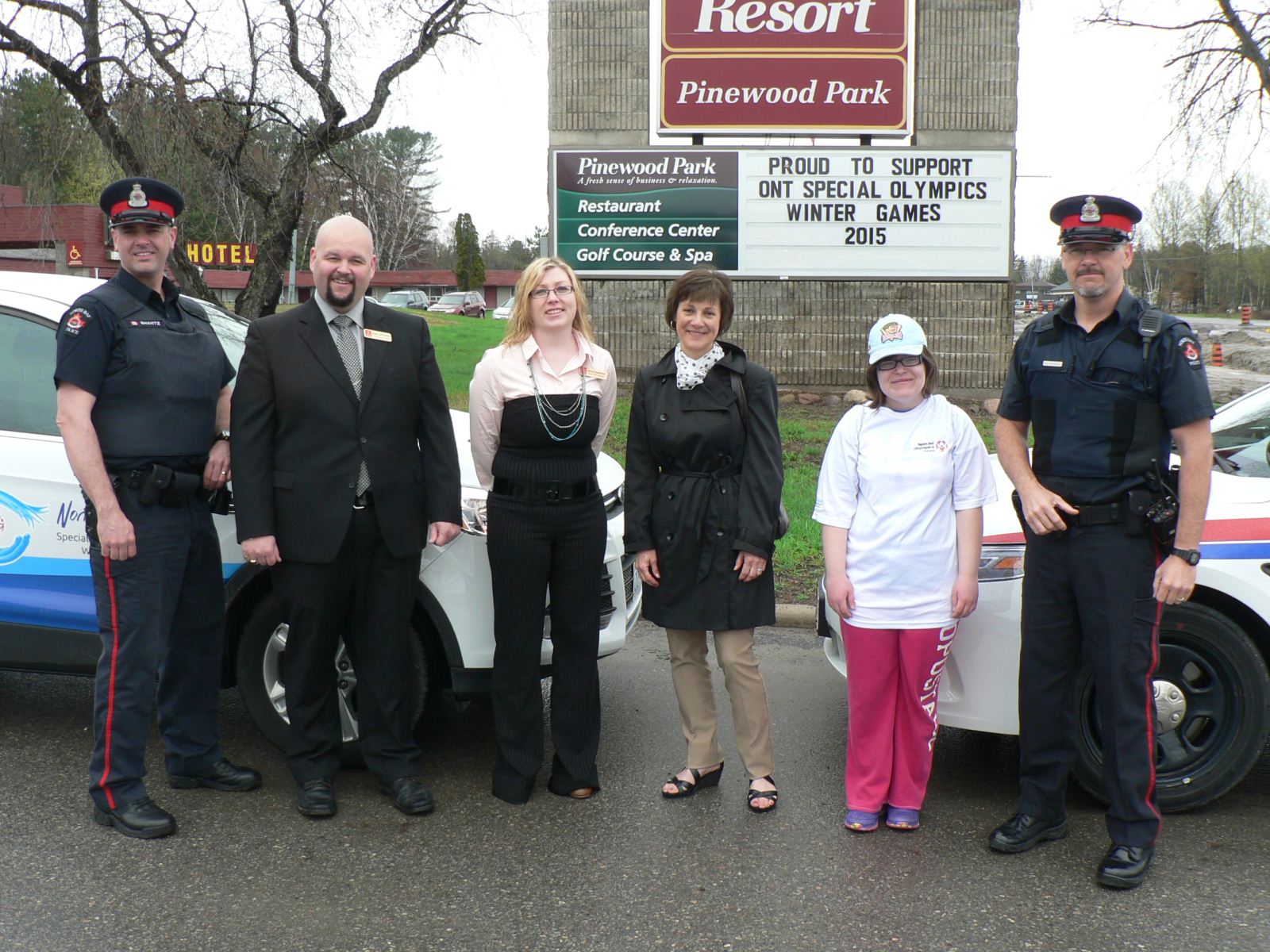 Gold sponsors, those that have contributed $10,000 to special Olympics, were honoured with certificates Thursday. From left, Games Manager Cst. Merv Shantz, Pinewood Mgr. Jake Lacourse, Clarion employee Nicole Bamford, North Bay Community Living Executive Director Jennifer Valenti, Olympian Carley Tucker, and Cst. Bruce Whitehead. Photo by Jeff Turl
It was a special moment Thursday for 16 year old Carley Tucker, a grade 11 student at Widdifield high school.
She got to meet the "Gold" sponsors of the 2015 Special Olympics being held in North Bay in January.
"I'm really excited," she told Baytoday.
Carley is a special needs multi-athlete and will compete in curling, track and field, and swimming.
Approximately 400 athletes, coaches and their familes will come to the city for the games.
It's expected between 15 - 20 of the athletes will be local.