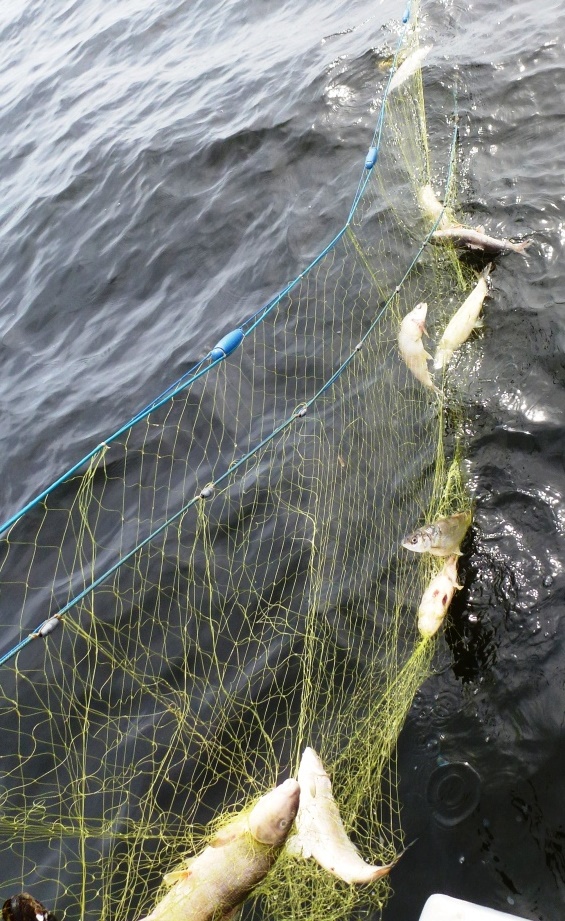 Nipissing First Nation Council is banning gill netting on Lake Nipissing
Band Chief Marianna Couchie says the decision came down on the weekend to shut down gill netting on the lake until the spring after a series of public meetings took place in the First Nation community.
"It wasn't my decision it was a council decision, we were following the intention of the community members, they were concerned about the depleting numbers of walleye," said Couchie.
"They wanted more strict rules but there are some who rely on the fishery for income. Overall it was the time to make that step and to protect it, and we look forward to a healthier population."
The Ontario Ministry of Natural Resources and Forests indicated the walleye population, also known as pickerel, is in a significant decline in Lake Nipissing.
The controversial issue even led to the creation of an internet petition in hopes of banning commercial fishing in the lake.
The gill netting issue was front and centre this summer when 12 abandoned gill nets were found on the lake.
Couchie believes 3 of the nets were lost by First Nation fishermen in stormy weather but the 9 other nets are still a mystery. She says many band members feel strongly that the rest of those nets are not from their First Nation.
"All summer long we had so much pressure about those nets. We felt it was unfair that we were blamed for those abandoned nets," added Couchie.
"We believe its the anglers who are putting steady pressure on the walleye population," she concluded.
However, Couchie stressed the key thing is the protection of the walleye population.
"We are taking our role as stewards very seriously and we know when we plan and we make policies and new programs. We are always thinking about the ones yet to come."
A call into the Ministry of Natural Resources and Forestry North Bay Enforcement Unit was not returned by our publication deadline.
Photo of an abandoned net found this summer on Lake Nipissing