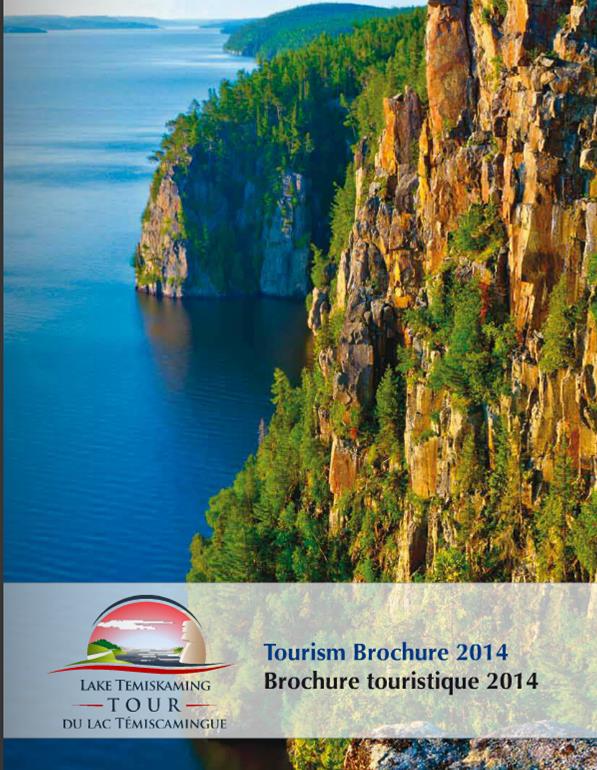 North Bay has joined with communities and organizations from Ontario and Quebec to promote tourism in the region surrounding Lake Temiskaming.
A brochure showcases a tourism circuit that takes visitors on a trip looping the lake where they can discover the region's Anglophone, Francophone and Algonquin cultures.
"The first edition of the Lake Temiskaming Tour brochure was a resounding success. We
piqued the interest of residents and tourists alike by encouraging them to explore both
sides of Lake Temiskaming," said James Franks, Economic Development Officer for the
City of Temiskaming Shores.
In this second edition, the content of the brochure has been expanded to include a
greater number and variety of tourism sites, attractions and events. Twice as many
copies have been printed and 75,000 brochures will be mailed to the local population and
distributed to tourism information offices in Ontario and Quebec.
"This cooperation between communities on both sides of Lake Temiskaming not only
allows us to pool together our resources, but also gives us the opportunity to work
together and develop a true sense of camaraderie. The door is open for future
collaborative initiatives in other business sectors," explains Simon Laquerre, Outdoor
Tourism Advisor for the Société de développement du Témiscamingue.