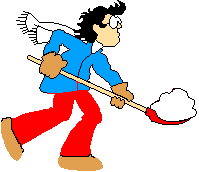 As of 11:07 PM EST Wednesday, Environment Canada ended the special weather statement for North Bay - Powassan and Mattawa
*****
As of 6:55 PM EST Wednesday, Environment Canada issued a special weather statement for North Bay - Powassan - Mattawa and West Nipissing - French River:
Up to 10 centimetres of snow possible tonight.
Southwesterly winds ahead of an approaching low pressure system have developed as expected.
Although Lake Huron and Georgian Bay are mostly ice covered, these winds are still expected to pick up extra moisture and this may result in flurries at times heavy.
Local amounts of up to 10 centimetres are possible tonight.
Visibility may briefly be reduced to near zero under the heaviest snow.
As the low passes by on Thursday, winds will shift to the northwest ending the threat of heavy flurries.
However, the winds are expected to gust up to 60 km/h Thursday which may result in blowing snow.
Motorists should be prepared for poor winter driving conditions due to low visibility in blowing snow and in areas of heavier snow.
Considerable uncertainty exists regarding the development, intensity and location of lake effect snow at this point.
This bulletin will be updated as new information becomes available.
Please monitor the latest forecasts and warnings from Environment Canada at www.weatheroffice.gc.ca .