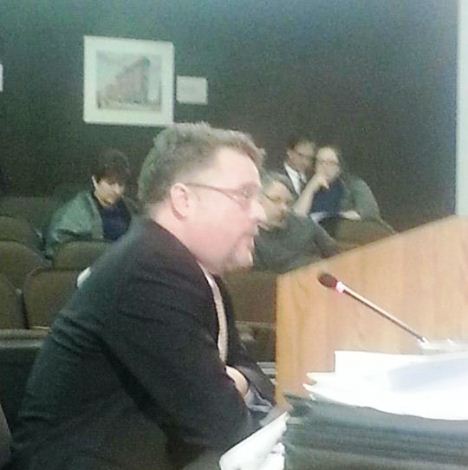 The renovation project at Memorial Gardens was challenged right from the start to meet budget says an auditor's report.
Oscar Poloni of KPMG told city councillors during a special meeting Monday night an investigation found insufficient support for the original budget estimate of $12-mllion to upgrade the facility.
Renovations to the arena, built in 1955, were the cornerstone of the city's plan to convince the Ontario Hockey League's Brampton Battalion to relocate here.
The North Bay Battalion began their first season on Memorial Gardens ice in October of last year.
Renovations to the facility are ongoing.
"During the course of our review, we were unable to locate any documentation in support of budget estimate of $12, 000,000," the report says.
The report also says that city's managing director of community services, Peter Chirico referred to the number as a "conceptual figure".
North Bay mayor Al McDonald called for the audit early December when it was revealed the project's price tag had soared to $16.2 million.
The auditor says as much as $15 million of that has been spent.
The auditor went on to say there was never any discussion at council because the managing director believed things were under control and therefore he was not required to make a presentation to council.
"Mr. Chirico thought he was under budget," said Poloni, adding that Chirico indicated he believed the budgetary amounts included HST and would be rebated, contributing the miscalculation of costs.
Poloni said Chirico, who has been on sick leave, was "apologetic" during discussions about the over-run.
The auditor was critical of the inadequate supervision of change orders during construction that were verbal in nature and said the use of construction management approach, which allows work to be done faster can be risky and contribute to escalating costs.
As well the report said "a number of changes to the scope of the renovations were made during the project, with a total estimated cost of $1.4 million.
"I'm embarrassed," said councillor Mac Bain. "When things go badly the ownership falls at this table - we're going to wear this."
Councillor Judy Koziol says she should have asked more questions.
"I have to take some ownership for this," she said.
Poloni also said there should have been better communication in the process, but said practically speaking council could not have known the project costs had soared before they did.
Poloni praised the city for its handling of the situation and for being transparent in the process.
Council voted to adopt the report and will now consider the suggestions for changes, which include bringing financial staff more into the process and establish steering committees for major projects in the future.