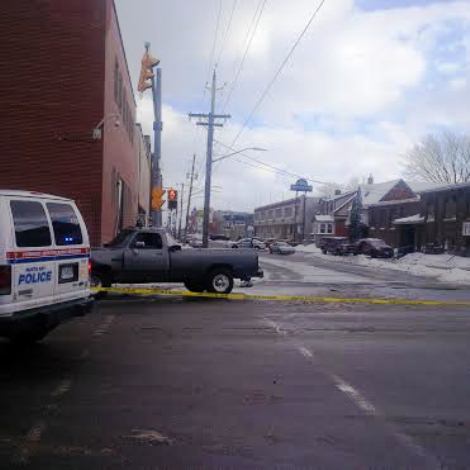 File Photo
When Charlie Lang heard about three children from the Seguin family being seriously injured after being struck by an out-of-control pickup truck in North Bay February 22nd, he knew he had to help.
"I don't know the Seguin family, but I have a 3 ½ year old granddaughter", he said.
It was a call from that grandchild, living in Pembroke, which triggered Lang into action.
She called and said, "Papere, I'm feeling sad today and I need you to give me a hug."
He would be "devastated", the grandfather said, if anything similar happened to his family so he spoke with his wife Brigitte, and together they got to work.
Lang, who organizes the Stepdance and Fiddle Contest every summer in Sturgeon Falls started "calling in favours".
"I needed a location first, so I called West Nipissing Parks and Recreation Director Stephane Poulin and told him I needed the hall at the Complex, but that I had no money".
The answer from Poulin, Lang says was "No problem. We're here to support you".
Tickets were printed free by the Sturgeon Falls Tribune, but Lang still needed entertainment.
"I called (local teacher and musician) Gilles Duhaime and again the answer was no problem".
So Lang says he now has six hours of continuous music from local artists including Jammin', Ghost Riders, Denis Sinclair and a number of special "friends".
An auction will feature items like a $1,000 gift certificate from Canadian Tire in Sturgeon Falls as $500 in food from Metro Grocery, a day with Aveo Spa and a BBQ full of meat from Dan's Butcher Shop.
The event runs from 8 p.m. – 1:30 on Saturday March 29th.
Tickets are $20 each and can be bought at Metro, Caisse Populaire, the Complex and Four Seasons, all in Sturgeon Falls. They are also available at L'Echo Restaurant in Verner.
Dan and Tracy Seguin's three children, two girls and a boy, were all taken to Children's Hospital in Ottawa after the accident.
"This is a small, but caring community", said Lang. "On the 29th we want to present the family with a cheque for $15,000 to help out.
For further information, or to donate to the auction you can call Charlie Lang at 705-840-2424.