A statue of one of the famous Flying Fathers, Fr Les Costello was found broken in the McIntyre Community Centre in Timmins this week.
The original Flying Fathers Hockey Club was founded in 1963, to raise funds for a family in need. Fr Brian McKee and former Toronto Maple Leafs cup winner turned Roman Catholic Priest, Fr Les Costello then spent the next several decades using their hockey skills and on-ice antics helping dozens of charities to raise millions of dollars.
"We're not sure what happened, but people were shocked to discover the Father Les hockey statue at the McIntyre Community Centre in pieces last week," says TimminsToday columnist Mike Mulryan. " Whether it was due to undue vibration or an accident, the small statue has some major damage. We're not looking to place blame as we know it was either a simple accident or a combination of unavoidable factors responsible for the damage. Things happen. But we are hoping we can somehow make or have someone else make repairs to the iconic piece."
The statue appears to be made of resin or some type of composite.
"We dry fit a number of the pieces back in place and it appears to us that it could be repaired," says Mulran.
After a journey from Cobalt, the piece was donated by the family, along with other items and some pics for a display by the Sports Hall of Fame.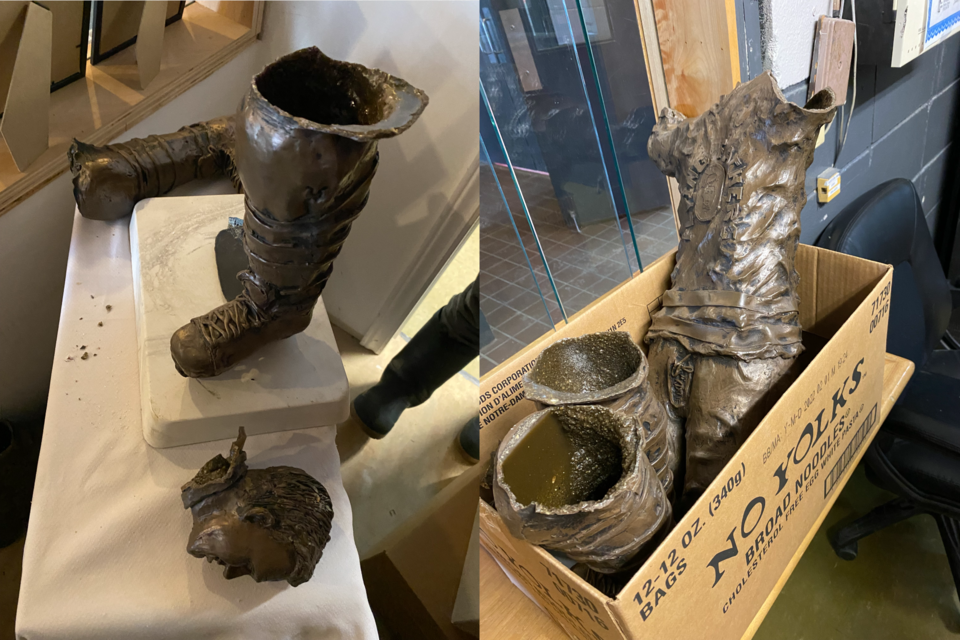 "I have some calls to make this week in hopes of finding out from an expert what options we may have. We really can't afford to have another valued piece of local history be lost," Mulryan added.
"But I know that with some help we'll find a way to get the Father Les likeness repaired and back to its rightful place at the Mac."
See the official Flying Fathers ideo below.