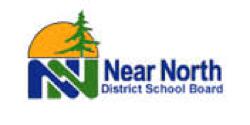 Near North District School Board
News Release
****
The last of four public Accommodation Review Committee (ARC) meetings is scheduled to take place on Wednesday, March 19, at 6:30 p.m. at M.A. Wittick Public School, located at 178 Yonge Street in Burk's Falls.
The meeting involves schools in the Burk's Falls area and includes Almaguin Highlands Secondary School, Land of Lakes Public School, M.A. Wittick Public School, Magnetawan Central School, South River Public School and Sundridge Centennial Public School.
Further accommodation review information can be found on the Near North District School Board website at www.nearnorthschools.ca.
*****