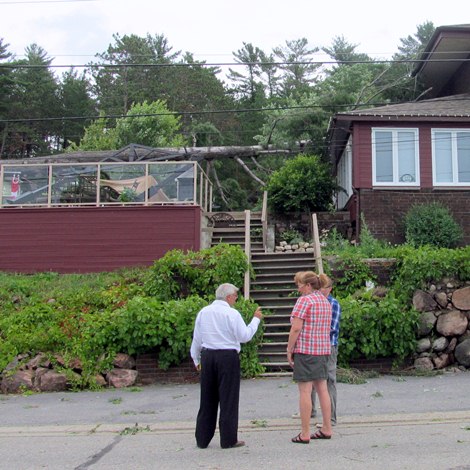 File Photo
Nipissing MPP Vic Fedeli
News Release
*****
Nipissing MPP Vic Fedeli is asking the Wynne government to reconsider its decision to deny storm relief funding to the Municipality of Callander.
In a letter to Municipal Affairs Minister Linda Jeffrey, Fedeli wrote that Callander's application for funding needs to be revisited in light of the $190 million relief package announced last week for Southern Ontario communities following December's ice storm.
On July 19, 2013, the community of Callander was struck by a windstorm that caused significant damage to both private and public property.
The cleanup cost to the municipality alone was more than $100,000, a substantial sum for a community of Callander's size.
"Many residents spent thousands of their own savings to remove downed trees, repair damaged buildings, and replace food lost due to the power outage," wrote Fedeli, who notes that the type of costs Callander applied to have covered are much the same as those being covered in the ice storm relief package.
"I ask that you reconsider the request by Callander council for assistance and treat them with the same generosity you have extended (to) southern municipalities."
Fedeli adds that it appears this government continues to apply a double standard to communities outside of the GTA.
"There were no gift card giveaways or gift baskets hand-delivered by the Premier in Callander last July. It's time we had a government that treated all Ontarians equally."
*****