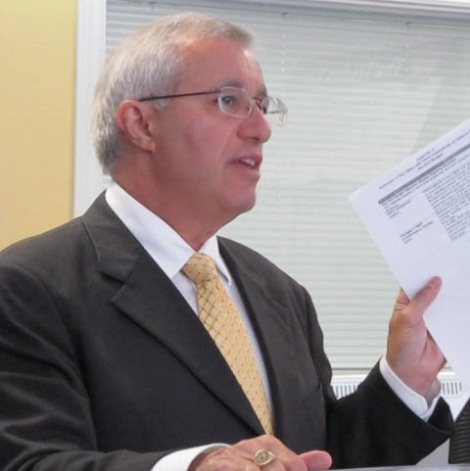 QUEEN'S PARK – Nipissing MPP Vic Fedeli paid tribute to the Ontario Hockey League's Eastern Conference Champion North Bay Battalion in a Members' Statement in the Ontario Legislature this afternoon.

The prepared text of Fedeli's Statement is as follows:

Many in the hockey community are still buzzing about the "feel-good" story of the year, the North Bay Battalion.

The Battalion will be in Guelph Thursday night for Game 1 of the Ontario Hockey League Championship Series.
None of the experts placed any expectations on this team, but they've risen to the challenge, overcoming a 3-1 deficit in Round One against Niagara – the Member from St. Catharines is still reeling from that – then knocking off Barrie, and sweeping powerhouse Oshawa to reach the league final.

The team's exploits have not gone unnoticed, garnering national media attention from the likes of North Bay OHL alumnus Nick Kypreos, now of Rogers Sportsnet, and a column from Damian Cox of the Toronto Star, just to name a couple.

After a 10-year absence from the Ontario Hockey League, North Bay hockey fans have wholeheartedly embraced the Battalion, and the capacity crowds of more than 4,000 that have packed Memorial Gardens show you why North Bay was named Hockeyville back in 2007.

To owner Scott Abbott, president Mike Griffin, coach Stan Butler and his staff, the players and all the support staff, I want to thank you on behalf of all hockey fans in Nipissing and elsewhere for giving us such a thrill this spring – we're hoping you have plenty more in store as you push toward a berth in the Memorial Cup.

Go Troops Go!

Submitted to BayToday.ca