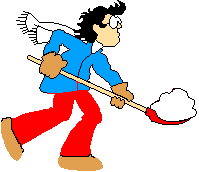 As of 2:52 PM EDT Monday, Environment Canada issued a special weather statement for North Bay - Powassan - Mattawa and West Nipissing - French River:
Wintery weather beginning Tuesday and continuing Wednesday.
A low pressure system over the American central plains will track towards the Great Lakes Tuesday.
Snow will begin over areas near Lake Superior Tuesday afternoon and continue into Wednesday.
Snow should taper off Wednesday evening with total snowfall amounts of 10 to 15 cm.
For Northeastern Ontario, snow will begin Tuesday evening and continue Wednesday.
Additionally, a band of freezing rain is likely ahead of the snow for areas along the north shore of Lake Huron.
Freezing rain is expected early Wednesday morning for Sault Ste Marie and will reach North Bay Wednesday afternoon.
Several hours of freezing rain are possible before changing to rain and then back to snow.
Snow should taper off Thursday with total snowfall amounts near 10 cm.
Travellers should use caution as untreated roads may become slippery from freezing rain and snow.
The public is advised to monitor future forecasts and warnings as warnings may be required or extended.
Please monitor the latest forecasts and warnings from Environment Canada at www.weatheroffice.gc.ca.