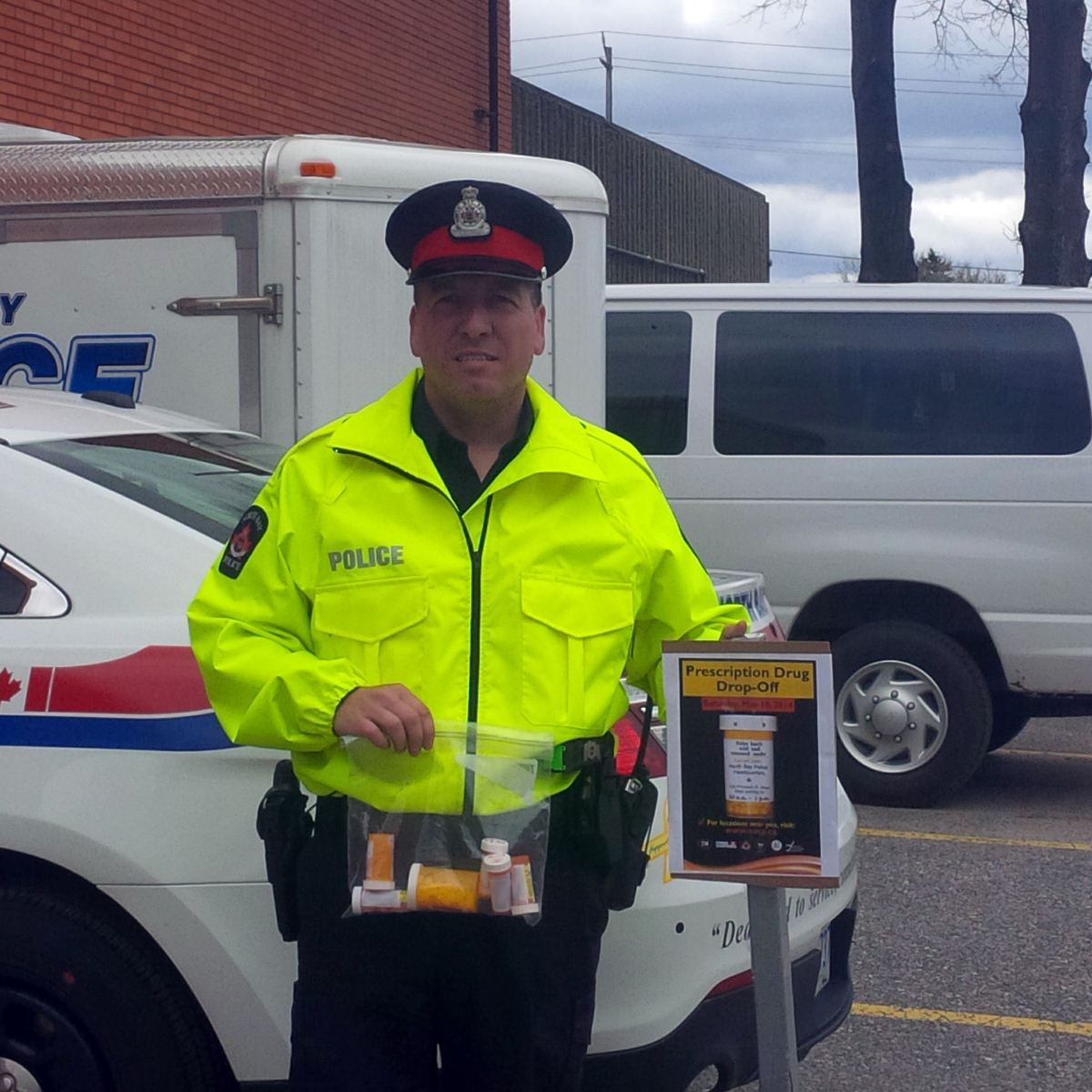 City police seem pretty happy over their latest prescription drug drop-off day!
Left: Cst. Bedard of the North Bay Police Service holds a bag containing some drugs dropped off during the event. submitted photo
Police collected approximately 30 pounds of over-the-counter and prescription drugs, of which almost half, or 14.5 pounds, were identified as narcotics.
.
Return prescription drugs to your pharmacy all year round!
Residents are reminded that they can return any unwanted or outdated prescription medications back to their local pharmacy for safe and secure disposal at any time.
Selling or Buying Prescription Drugs is a Crime
The Controlled Drug and Substances Act (CDSA) prohibits anyone from possessing oxycodone or any other prescribed medication without a prescription.
It is a criminal offence to offer or sell a medication that was prescribed to you to another person. Purchasing another person's prescribed drugs is also illegal.
Prescription drug misuse is the use of prescription drugs for non-medical purposes. Common prescription drugs being misused are opioid pain relievers such as oxycodone and Fentanyl, anti-depressants, and stimulants.
Recent studies indicate 24 per cent of teens reported misusing prescription medications at least once within the previous year.
Most of the teens took the medication from their family home.