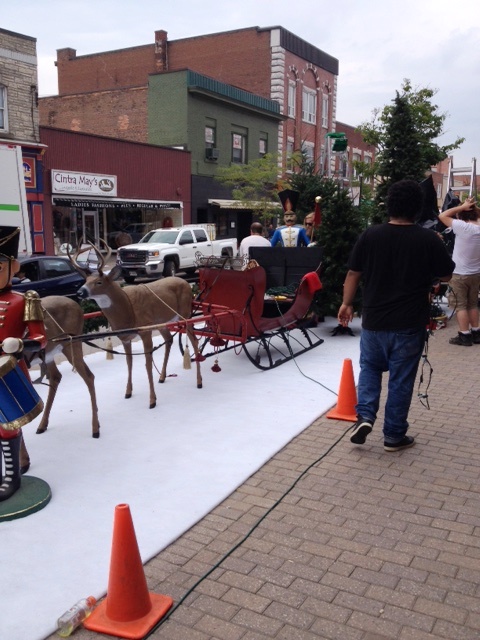 Downtown North Bay took on a Christmas theme Tuesday afternoon. Photos by Dennis Chippa.
People travelling or walking through the downtown core may have thought this was some kind of mirage from the heat.
Or some kind of very,very weird joke.
Instead, parts of the downtown were decked out, literally, with boughs of holly, as well as a sleigh complete with reindeer.
The reason was a movie, being shot in part in North Bay, called On Dasher, On Dancer, On Frankie.
The holiday theme was the brainchild of the production's set decorator, Karen Churma.
"It's a Christmas movie, set in the North Pole and Alaska. We're here setting up our Alaskan Christmas display, where the families and their children can sit on Santa's knee and tell them what they want for Christmas."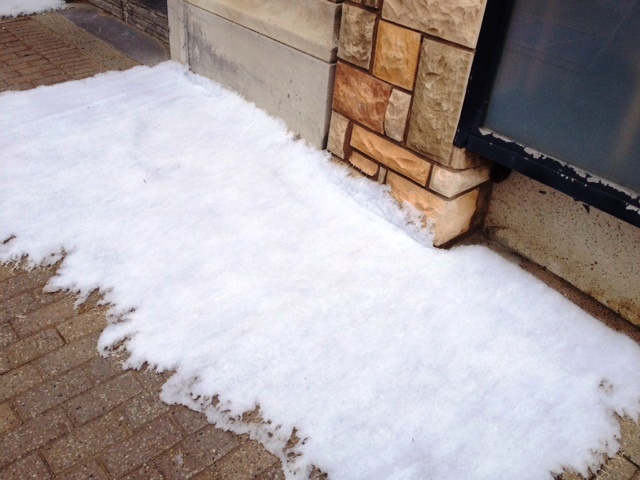 Filming will start in North Bay tomorrow at another location, and will not make it to the downtown until Thursday and Friday.
So with two days of potentially unsettling weather ahead, Churma says much of the late afternoon work was protecting the set from the weather.
"The weather is not working with us unfortunately. So we have to take precautions. Some of the pieces that we have are fine in any kind of weather but others such as our toy soldiers needed a little bit of protection so that's what we're doing. They have to last until we can bring them into shelter when we're done filming on Friday."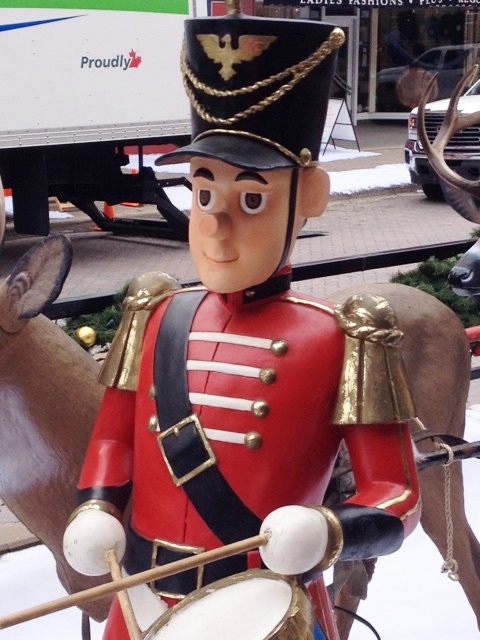 So while some on Churma's crew were wrapping up the soldiers, others were hanging Christmas lights.
It begs the question: How does one handle setting up holiday decorations during a sweltering day in August.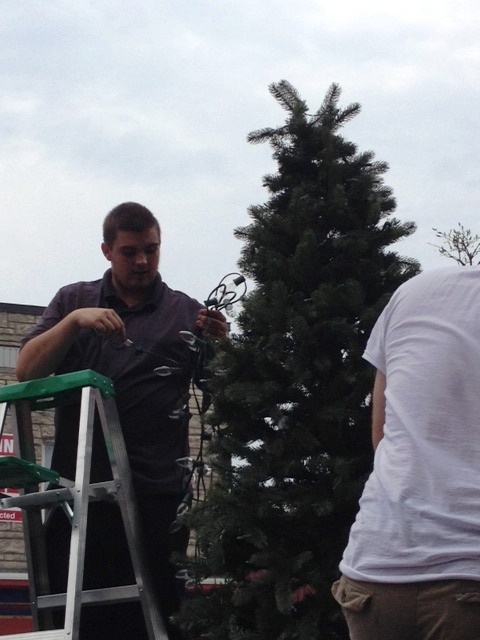 Churma's answer was simple.
"Let's just say if we were filming this in December with the snow there would be a lot less work to do."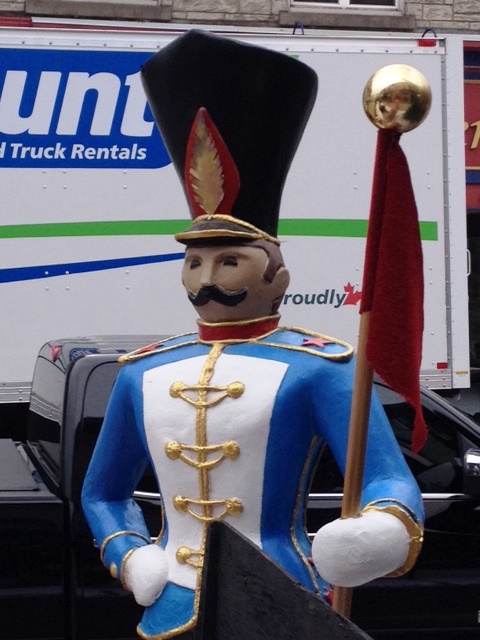 Meanwhile, there are opportunities for local children to be in the movie.
Micheline Blais, of Northern and Extras Casting says, "Any North Bay residents who have children Aged 6-9 who would like to be an extra, send me a recent photo and contact number to micheline.bg1casting@gmail.com. Paid Opportunities for this Friday!"
Executive Director of Downtown North Bay Jeff Serran would like citizens to know that it will be business as usual during the filming process in downtown on August 20 and 21.

The 100 West block of Main (from Fraser to Ferguson) will be closed to vehicles from 12 noon to 9 pm on Thursday, and from 11 am to 2 am on Friday.
All businesses will still be open to the public, with very minor delays.

Parking is available on surrounding streets, with two hours free parking in Lot 2 on Oak West and the parking garage on McIntyre Street West.

Downtown North Bay is excited to have another movie being filmed in the heart of the city, and thanks everyone for their patience during this time.
By the way, for those of you wondering, Christmas is just a little more than four months away.