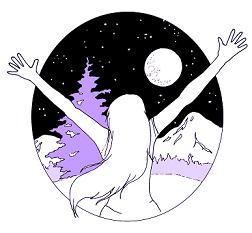 Northern Ontario Business
News Release
*****
Do you or someone you know deserve public praise for your/her business acumen, career success, professional drive and contribution to the community?
Consider submitting a nomination for the prestigious 2014 Influential Women of Northern Ontario Awards.
Twelve women will be honoured at two separate events this coming June.
Six recipients from northeastern Ontario will be recognized at the first awards luncheon, to be held in Sudbury at the Radisson Hotel on June 2, 2014.
In Thunder Bay, on June 5th, six recipients from northwestern Ontario will be similarly honoured at the second celebratory luncheon, to be held at the Victoria Inn.
The awards categories include Executive, Entrepreneur, Young Entrepreneur, and 3 NEW categories Aboriginal Leadership, Tradeswoman and Influential Community Trailblazer of the Year.
The deadline for IW nominations is March 17, 2014. Self- nominations are encouraged.
Additionally, one Grade 12 student from Northern Ontario will be awarded a $2,000 Aspiring Achiever Essay Scholarship.
Essay submissions are due March 17, 2014.
The nomination packages with eligibility and criteria are online at www.influentialwomen.ca .
The selection of award recipients is made by an independent panel of judges, and winners will be invited to celebrations in their respective areas. Combined attendance is anticipated to exceed 800.
"It is estimated that women will start half of Canada's new companies," says Northern Ontario Business publisher Patricia Mills.
"We need innovators, mentors and risk-takers," she adds.
"We also need to acknowledge those women who do venture into the world of business and economic development, and we need to encourage more to follow."
The Influential Women of Northern Ontario program was launched in 1997 in order to seek out, honour and profile women in Northern Ontario who contribute to the North's economic success and expansion.
Over 100 influential women have been recognized since the program's inception.
The roster of award winners continues to grow.
For more details on the Influential Women of Northern Ontario Awards program visit www.influentialwomen.ca
*****