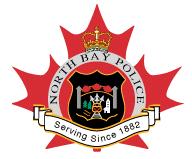 North Bay Police Service
News Release
*****
A local apartment has been advertised on kijiji.
The address is usually a well known apartment building in the city.
When potential clients respond to the ad they are asked for personal information and if they are interested in the apartment, they are told that the owner is vacationing in Italy or some other location usually out of country.
They are asked to send the first and last month's rent, then the keys will be forwarded to them.
The money gets sent but the keys never arrive.
*****