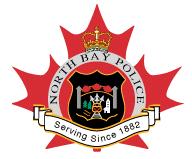 North Bay Police Service
News Release
*****
North Bay Police Service reports lost medication at the North Bay Mall, 300 Lakeshore Dr. on Friday 21March2014 between 16:00-18:30 hrs (4pm and 6:30pm).
The medication, Methadone,was in a small polka dot makeup case with the zippers locked together.
It contained 5-75mg bottles of Methadone which can be fatal if consumed by unauthorized persons, especially children.
Please call Police at 705 472-1234 if you see this medication.
*****