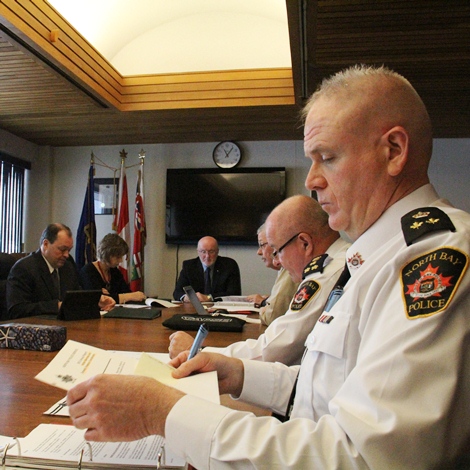 The North Bay Police Services Board held their regularly scheduled monthly meeting Tuesday morning at police headquarters on Princess Street.
Major items addressed during the meeting were a $180,861 surplus in the 2013 Operating Budget and the acceptance of the 2014-2016 Business Plan.
Police Chief Paul Cook says the surplus will be redirected general police purposes reserve account.
As well he notes there are no surprises in the business plan but the document is integral for the service to stay on course with their mandate.