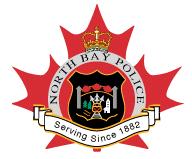 North Bay Police Service
News Release
*****
The North Bay Police have received complaints that people in the Callander area have received phone calls from a company stating that they are working with the municipality for water testing and are trying to make an appointment to attend your residence and test your water.
There is no such company working with the municipality.
The originating phone number is registered to a company in the Ottawa area.
The North Bay Police wish to caution the public not to agree to any requests where you did not initiate the contact.
Calls of this nature should be independently confirmed before any personal information or access to your residence given.
*****