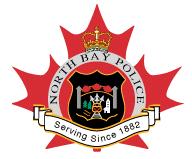 North Bay Police Service
News Release
*****
The Barrie Police Service Street Crime Drug Unit conducted an investigation into an elaborate scheme by several Barrie residents to fraudulently obtain prescription narcotics from pharmacies and traffic them into the community.
The investigation led investigators to North Bay where they worked in cooperation with the North Bay Police service to follow a trail of illicit Fentanyl patches.
Information shared between the two agencies pointed to a Barrie doctor's office as being the source location for between $200 000 and $300 000 worth of Fentanyl. (Street level value).
Officers identified an employee of the medical practice and two accomplices as the culprits behind the scheme.
The police wish to make it abundantly clear that the Doctor and other staff at the office had no knowledge of the illicit activity and once made aware, were completely cooperative and instrumental in the police investigation.
The scheme relied on the position of trust the employee enjoyed through her employment that facilitated many Barrie and North Bay residents to be issued prescriptions for substantial quantities of Fentanyl, which were retrieved from the pharmacies and turned over to the trio for distribution.
The Barrie Police Street Crime Unit executed search warrants at three Barrie locations.
A 31 year old Barrie female, a 30 year old Barrie male along with a 41 year old Barrie male were arrested and each face 23 counts of make false document, 23 counts of use forged documents, 22 counts of trafficking in Fentanyl and one count of trafficking in Oxycodone for a total of 207 charges. All three were held in custody for bail hearings.
The investigation is continuing in Barrie and North Bay in relation to possible frauds committed against the Ontario Public Drug Program.
*****