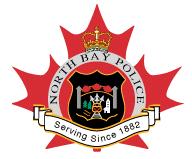 North Bay Police Service
News Release
*****
A police investigation into a voyeurism complaint has resulted in the arrest of a 31 yr old North Bay man.
He has been charged with indecent act, voyeurism and trafficking in a controlled drug.
It was alleged that he gave marijuana to teen age girls, exposed himself to them, and made attempts to video one of the girls taking a shower.
He has been held in custody for a bail hearing.
Csts Stacey Jackson and Ashley St.John are investigating.
*****