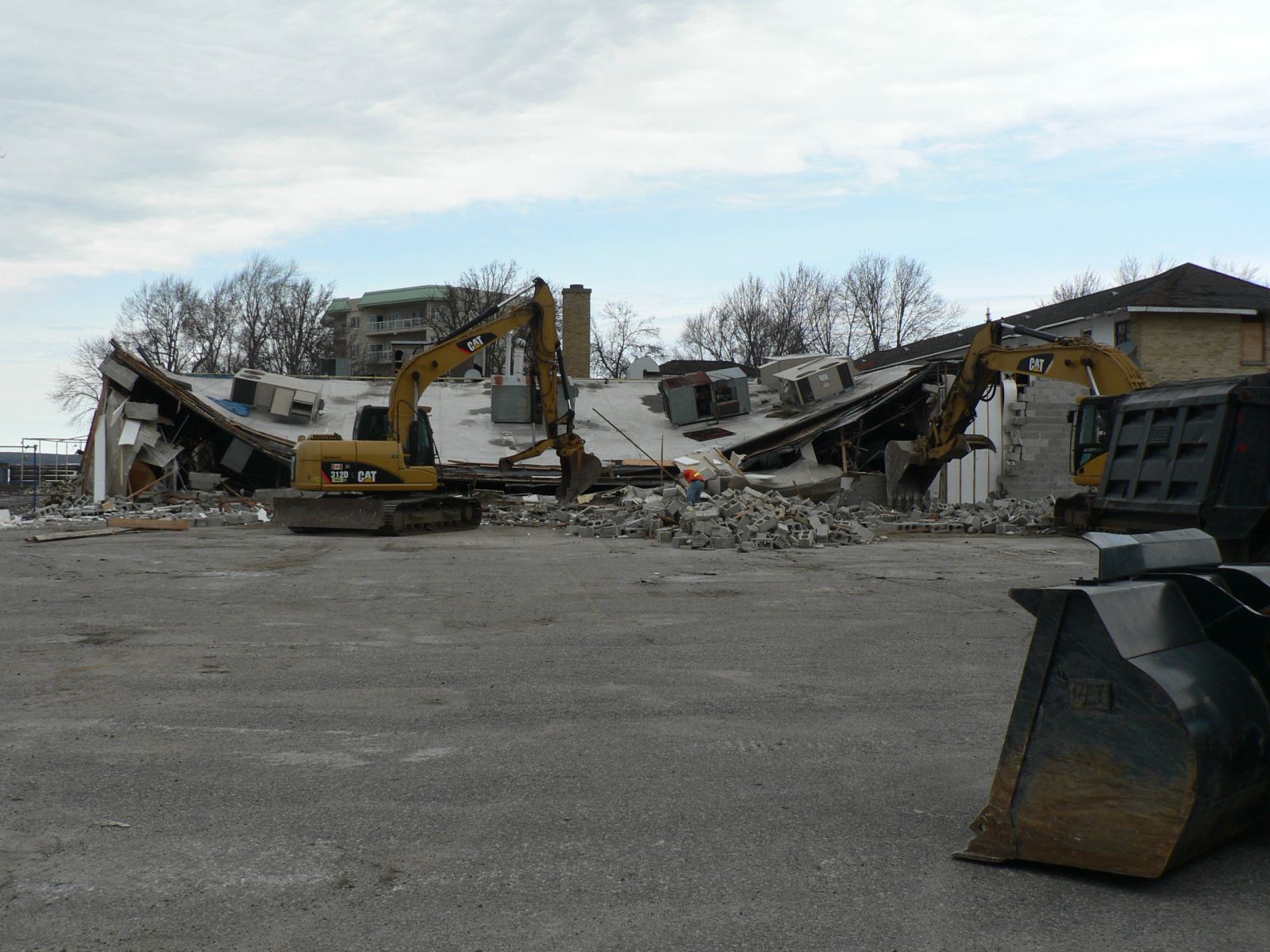 One of North Bay's most historic restaurants has been demolished.
Last known as Zorba's, the building on Lakeshore Drive is best known to long-time city residents as "The Golden Dragon".
During its heyday in the 50's, 60's and 70's it became a "place to go" for meals and entertainment, hosting galas as well as family gatherings.
The building fell on hard times in recent years. It finally became a pool-hall with Zorba's restaurant next door.
A worker on-site expects it will be a week before the grand old lady of Lakeshore is totally demolished.