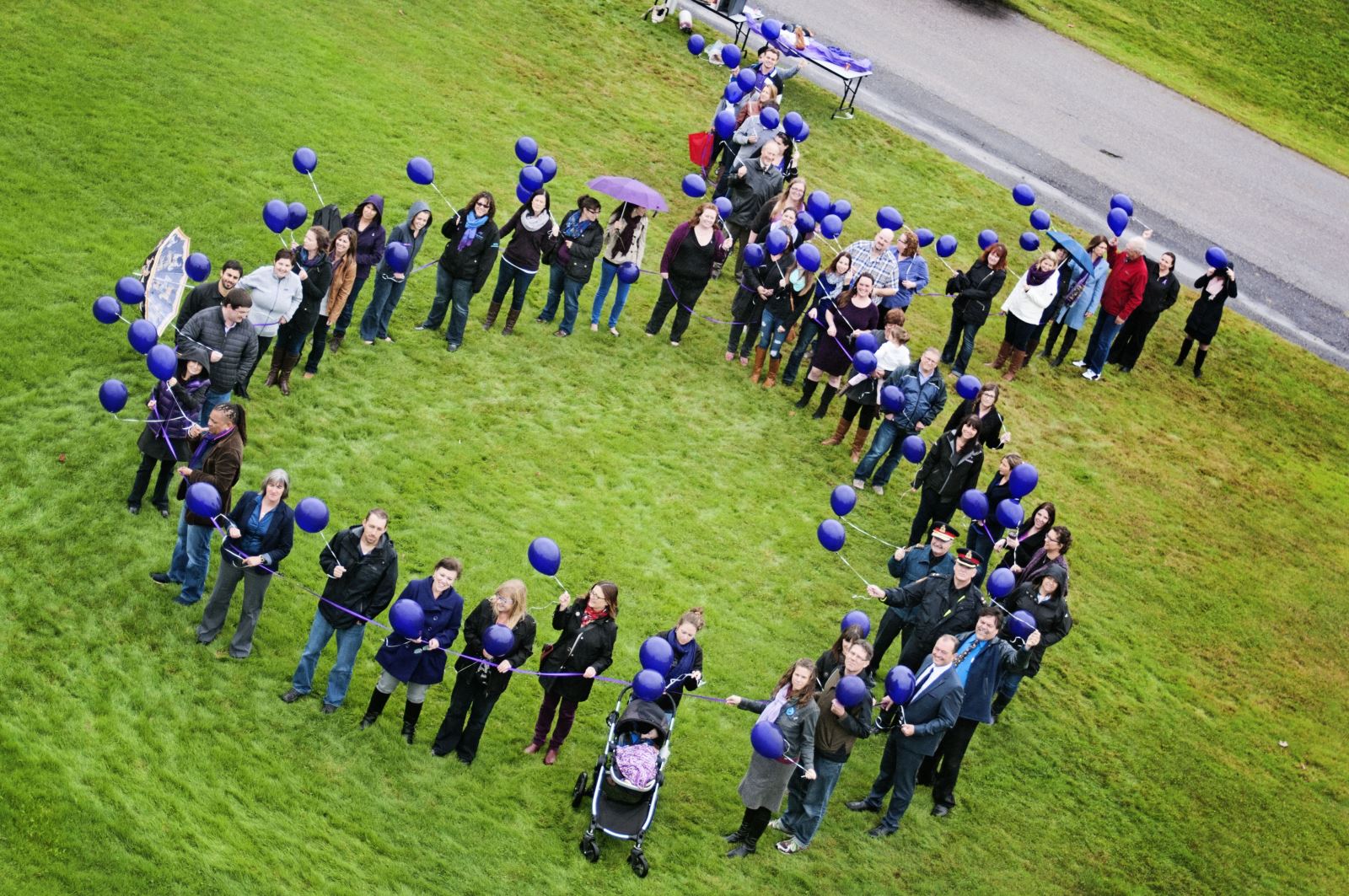 A human ribbon is formed in Amelia Park by a number of community partners to symbolize that child abuse is not only an issue for the Children's Aid Society but the community as a whole. Photos by Melissa Beck.
The amount of child abuse in the Nipissing Parry Sound area is "alarming", according to the executive Director of the local Children's Aid Society Gisele Hebert. http://www.parnipcas.org/
"Since January 1st we've completed 1,210 investigations," Hebert told BayToday, "which is alarming and much too many."
Provincially, there has been a decline in children placed in foster homes because of safety and risk to youngsters.
But our area is bucking that trend.
"We're not only seeing an increase in the number in care, but they are staying longer," said Hebert.
"Historically we have 230 in care, but now we have about 260, which is very concerning."
Hebert says the complexity of the cases is also increasing.
"We're seeing very serious cases of child abuse in our community which is very concerning, lots of physical and sexual abuse and neglect."
The Society is also seeing the number of cases reported increasing as people who suspect abuse are coming forward.
Last week was Canadian Foster Families Week.
The week is typically celebrated by the Children's Aid Society in acknowledgement of the critical role foster families play in helping to raise children who can't be raised in biological family settings.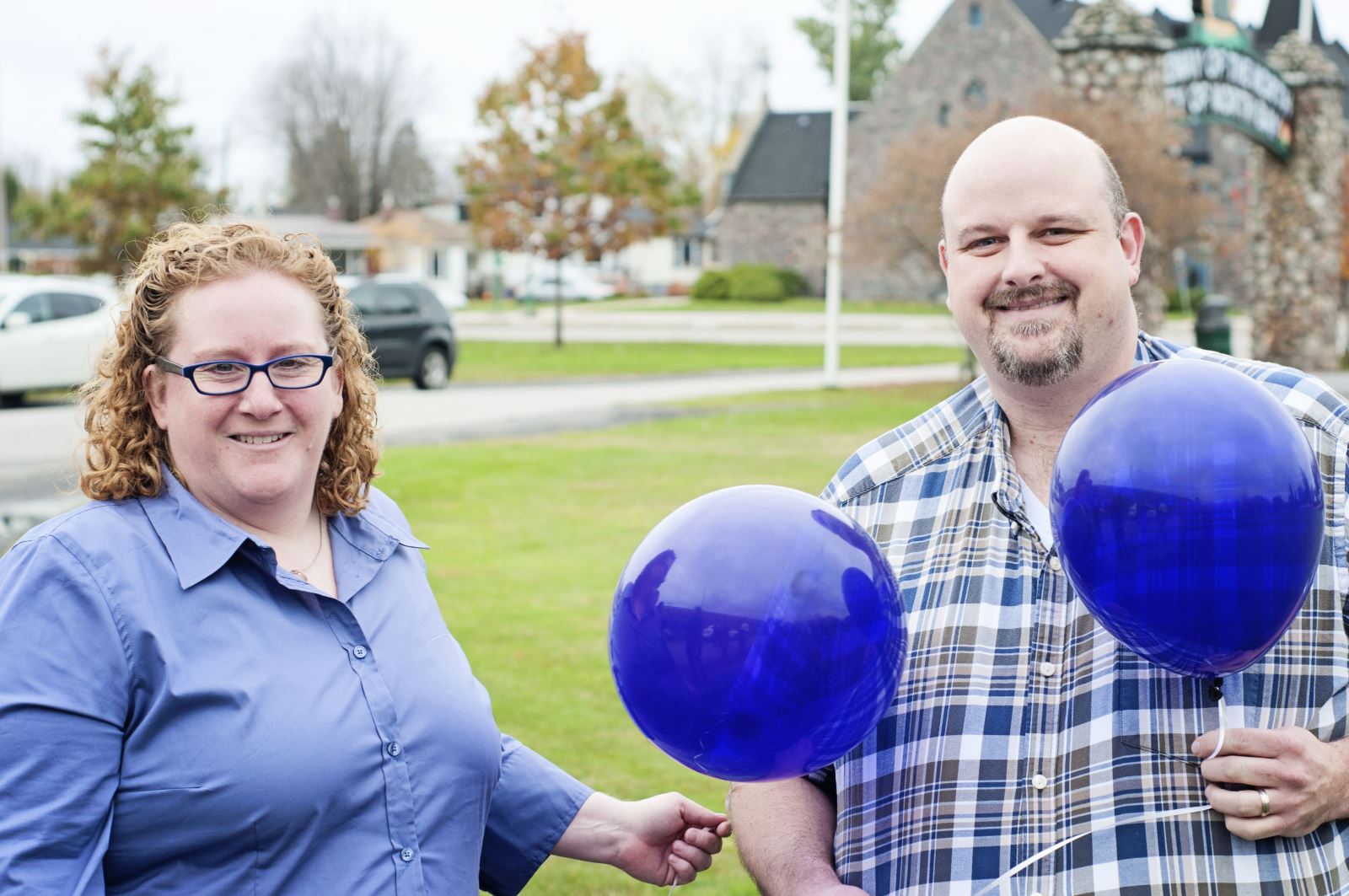 Norah and James Savard serve on the Foster Parent Association as president and treasurer. http://www.parnipfpa.org/
They've been foster parents or about three years and started off with a three-month-old female infant, which they ended up adopting.
They've now switched to fostering teens and estimate they've had 10-12 come to their home before moving on.
Norah says being a foster parent can bring great rewards.
"Just seeing some of the kids coming in with various issues and seeing them excel and accomplish various goals and go on and complete their education. Just seeing them smile."
"Jessica" is a former foster child in North Bay.
"I have a long history of drama," she told BayToday.
Her brother died and she doesn't have a relationship with her biological parents.
"It's hard. A lot of (foster) parents don't know how to deal with kids like me that have issues. Instead they tell you they don't want you there.
"You can't get close to anybody and you don't know who to trust. It's difficult building trust with anybody."
Now, Jessica wants to work with youth with a troubled past.
She graduated from Canadore's two year Community and Justice Services program and now attends Nipissing University taking a course in criminal justice.
Available foster care in Ontario is shrinking in some regions and the Society is appealing for help.
"If you feel you have it in your heart to open your doors to fostering, please contact your local Children's Aid Society or Family and Children's Agency" says their website.
"The richness you receive as a foster parent cannot be realized in dollars and cents, but rather by the outcomes of the children and families we serve."
For more information, see: http://www.parnipcas.org/