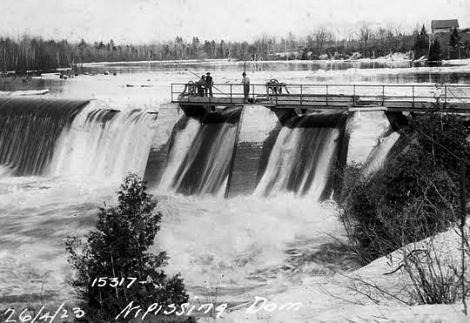 Discovery North Bay Museum
News Release
*****
Discovery North Bay Museum is pleased to present "The History of Hydroelectricity in North Bay" - a historic photo exhibit curated by Jeff Fournier and supported by community partner Ontario Power Generation.
The exhibit uses historic photos to detail the origins and expansion of hydroelectricity in the North Bay region.
"Many of these photos have never been displayed publicly before this", explains Fournier, OPG's Corporate Relations and Communications officer based in North Bay.
"They tell the story of a part of North Bay's history that few people are aware of."
The story of electricity in the area actually begins in 1894 when North Bay's first Mayor, John Bourke installed a generator in his mill on Lake Nipissing, selling the electric power it produced to nearby residents.
The public can hear this and other interesting details of the hydro story by coming out to the gallery and viewing the exhibit.
"OPG is very pleased to be able to partner with Discovery North Bay in bringing the photo gallery to life and in being the first to exhibit there," added Fournier.
The museum will hold an exhibit opening from 2:00-3:00 pm on Thursday March 20, 2014. It will feature a curator's talk that will compliment the historical photos on display.
*****