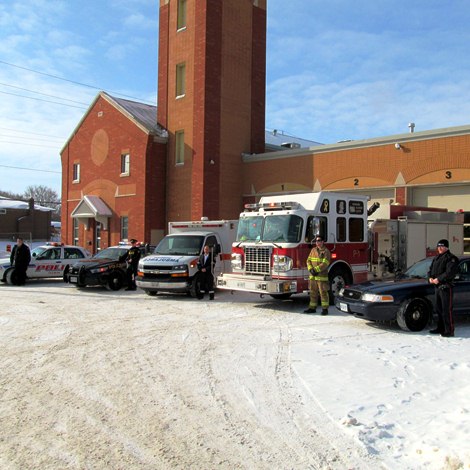 Poor winter driving is an issue that is ticking off both OPP Commissioners Chris Lewis and Brad Blair so much so that the pair issued two statements via news releases in the last two weeks.
They were responding to the fact that in the past month alone eight OPP cruisers responding to winter storm incidents have been victim to roadside collisions
"I want to make it very clear: severe weather and poor driving conditions are not the main cause in the overwhelming number of collisions we've seen these past several weeks. It is the way people are driving in these conditions that jeopardizes the safety of the motoring public and our officers. This irresponsible driving behaviour must stop," says OPP Commissioner Chris Lewis.
"We are frustrated that, one week after issuing an important warning, motorists are failing to change their driving behaviour and adjust their driving to the conditions," states Blair.
Their concerns are equally shared by the North Bay and Area Road Safety Committee.
The committee, comprised of local emergency personal representing North Bay Police Service, West Nipissing Police Service, North Bay Fire Department, North Bay & District Ambulance Service and OPP, hosted a media awareness event Monday to drive the message home.
They want motorists to understand that irresponsible driving comes with a cost for everyone – it can take lives and adds up to significant property damage and personal injury costs, not to mention fines and possibly having one's licence revoked.
North Bay Police Chief Paul Cook says this winter has proven to be a particularly difficult one for road conditions and therefore he says the committee is the steps to educate the public and call for the motoring public to slow down, make immediate changes in driving behaviours and drive in step with the road conditions.