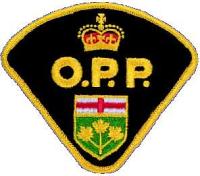 OPP News Release
*****
MCMURRICH/MONTEITH TWP - The Almaguin Highlands Ontario Provincial Police Detachment was called on Monday December 30, 2013 to a Star Lake Road, McMurrich/Monteith Township residence after a female was found deceased.

The deceased, a 55 years old female from Bracebridge, Ontario arrived at her seasonal residence on Sunday December 29, 2013 when it is believed she succumbed to carbon monoxide poisoning from a generator that was found inside the house.
The Perry Township Fire Department had also attended the residence and confirmed a high carbon monoxide reading was found inside the house. The residence was equipped with a carbon monoxide detector however it was not functioning at the time.

A post mortem was conducted at the Bracebridge Memorial Hospital on Tuesday December 31, 2013 where the cause of death was determined to be consistent with carbon monoxide poisoning.

Police would like to remind residents that carbon monoxide poisoning is caused by exposure to too much carbon monoxide — a colorless, odorless and tasteless gas.
Too much carbon monoxide in the air you breathe can greatly diminish your ability to absorb oxygen.
Carbon monoxide poisoning can be especially dangerous for people who are sleeping or intoxicated. The fumes may be fatal before anyone realizes there's a problem.

Signs and symptoms of carbon monoxide poisoning may include a dull headache, weakness, dizziness, nausea, vomiting, shortness of breath, confusion, blurred vision and loss of consciousness.

Various appliances fueled by wood or gas produce carbon monoxide and it is recommended to install a carbon monoxide detector in every home.
*****