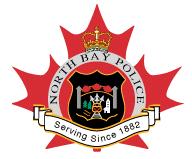 North Bay Police Service
News Release
*****
On Thursday May 8th 2014 at approximately 5:45 p.m., North Bay Police responded to a call from an employee at a local bank.
An internal bank investigation reports that a bank teller was depositing cash from her coin drawer into her personal account.
She is accused of making these deposits while employed over a 3-month period, from December 2013 to March 2014.
Following its own investigation, police charged Caitlin Dance, age 24, of Ashdale Crescent, North Bay with one count of Theft over $5000.
She is to appear in court on June 17th, 2014.
*****