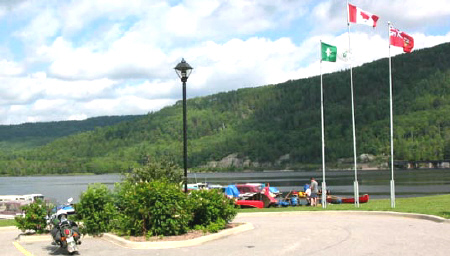 Mattawa Mayor Dean Backer says the preception that his town is under a gag order from TransCanada Pipelines is a "huge misunderstanding".
"There is definitely no gag order," Backer told BayToday.
"It's totally out of context."
The Mayor is referring to a story on Friday's Bloomberg financial website regarding the Town of Mattawa's decision to accept $30,000 from TransCanada Pipeline to help buy a rescue truck.
View here: http://www.bloomberg.com/news/2014-07-03/transcanada-pays-ontario-town-cash-for-silence.html
As part of the agreement, the municipality has agreed that "The Town of Mattawa will not publicly comment on TransCanada's operations or business projects."
Mattawa is on the route of the controversial Energy East pipeline.
It's the same pipeline that is drawing opposition from many North Bay residents, including concern from North Bay Mayor Al McDonald.
According to minutes of the town council meeting of June 23rd, the volunteer fire department will offer rescue service to the TransCanada Tower Trail facility in Deux Rivieres, in exchange for a contribution to a new rescue unit.
The agreement is for five years.
In addition, the town agreed to signage on the vehicle that reads "Supported by TransCanada", write a news release approved by TransCanada and arrange a "photo op presentation at council or with local media".
Nipissing Green Party spokesperson Nicole Peltier told BayToday that's she's not surprised.
"TransCanada has this tactic that it uses to impose its business activities along pipeline routes, and the fact the Mattawa mayor and council have signed on to this agreement means that TransCanada only pays $6,000 a year for silence."
But Backer says negotiations on the deal started three years ago, before the proposed pipeline.
"It has nothing to do with Energy East." he said.
Backer also denied the agreement will stop his municipality from commenting on the pipeline before the National Energy Board.
"Absolutely we can, and I have that in writing from TransCanada. We got the letter today (Friday)."
"We will be at the energy hearings. We have a million questions we want to ask."
Efforts by BayToday to contact representatives of TransCanada Pipeline Friday afternoon were unsuccessful.
View the full council report here http://mattawa.ca/uploads/docs/Council%20Agendas/2014%20Council%20Agendas%20and%20Minutes/June%2023rd%20Meeting%20Agenda.pdf