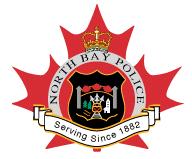 North Bay Police Service
News Release
*****
On Fri 7th Feb a prescription for oxycocet was dropped off at a pharmacy to be filled.
When the pharmacy checked the legitimacy of the prescription on the 9th Feb they determined that it had been forged and subsequently contacted the police.
Amanda Palangio 25 yrs of Astorville has been charged with uttering a forged document and is to appear in court on Mar 4th 2014.
Cst Dan Shepstone is investigating.