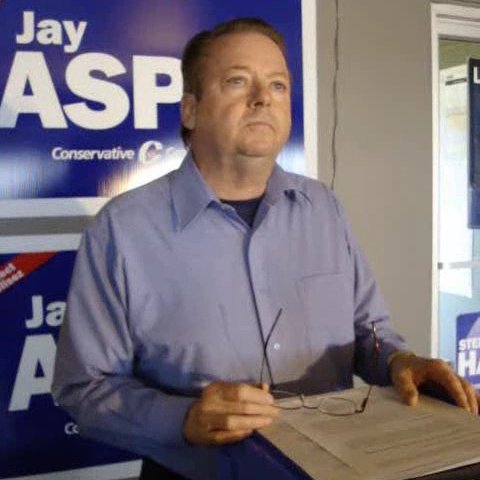 Nipissing-Timiskaming MP Jay Aspin
News Release
*****
Jay Aspin, MP for Nipissing-Timiskaming , Chair of the Cleantech Caucus in parliament will be hosting special guest Jim Balsillie co-founder and former co-CEO of Blackberry and the UN Secretary-General's private sector representative on the UN High Level Panel for Sustainability.
The event will engage Members of Parliament on the critical issue of intellectual property rights and their importance to innovation and sustainable technology oriented companies.
Mr. Balsillie was recently appointed by the government as the Board Chair for Sustainable Development Technology Canada (SDTC), the federal cleantech venture fund.
He addressed policy makers and business leaders on this issue in January at the International Institute for Sustainable Development in Toronto.
"I have a clear understanding and support Mr. Balsillie's concern," indicated MP Aspin.
"The loss of control of patented technologies or processes is an issue facing all Canadian sectors, particularly the resource sector. Governments and citizens have been putting pressure on resource development corporations to innovate, reduce their environmental footprint, and adopt sustainable practices. Technologies and processes to assist these objectives are important to compete in the both domestic and global markets. The key issue is that innovative patents developed by smaller firms are often taken by global competitors upon entering the global market. The value of this innovation is therefore stolen resulting in these small Canadian companies losing their competitive edge. This ultimately reduces growth, investment, job creation and hampers the adoption of sustainable technologies."
"Sustainable development has always been a considerable interest for me," said MP Aspin. "Before becoming a parliamentarian, I founded the Biomass Innovation Centre at Nipissing University in North Bay which fuels economic growth through clean technology."
"I believe our government needs to work with the private sector to bridge environmental sustainability with economic growth," said MP Aspin.
Launched by the federal government in 2002, SDTC has connected over 228 cleantech projects in Canada with over $1 billion in funding, much of which was attracted from the private sector.
The Canadian cleantech sector currently employs 44,000 people and that number is expected to triple to 126,000 by 2020 reflecting a corresponding tripling of the global market.
*****