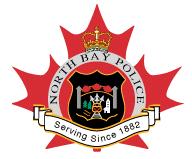 North Bay Police Service
News Release
*****
As a result of the March 14th release of photos relating to the 3 convenience store thefts, Cody Robertson 22 years of Phillip St was arrested at his residence at 6:00 p.m. on 15th of March.
He has been charged with 3 counts of theft under $5000. Pre existing warrants for his arrest were also executed.
The North Bay Police want to thank the media and the public for their cooperation in this investigation.
The Media's timely release and the public's immediate response led to the suspect's arrest.
*****