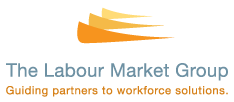 Helping area job seekers prepare for the workforce was the focus of the day for the Labour Market Group and their partner agencies Tuesday.
The free day-long session was designed to provide free training, information and advice for job seekers looking to market their skills and appeal to employers at LMG's job fair at the end of the month.
The day featured interactive workshops focusing key areas that employers say have had some issue with thing like resumes tailored to the position and interview skills.