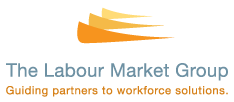 Labour Market Group
News Release
*****
The Labour Market Group (LMG) is pleased to present Get Job Ready this Tuesday April 8th 2014 at the Royal Canadian Legion Br. 23 in North Bay from 9am-2pm.
Get Job Ready is a day- long session that will provide free training, information and advice to those interested in securing a job.
The day is jammed packed and includes workshops, an employer panel, a keynote address from City of North Bay Mayor Al McDonald and a fashion show that will feature local City Counsellors as models and will reveal how you can dress for success on a budget!
Randy Brousseau, Chair of the Labour Market Group states "This will be a fantastic opportunity for individuals looking to get advice on how to approach a job search in this community."
"A lot of folks 'think' they know what employers are looking for in during an interview, job fair or while on the job- This event will allow participants to hear it first-hand".
The day will also include information booths from a variety of community agencies who are dedicated to assisting those looking to gain employment.
Workshops include: Assertive vs. Aggressive behaviour, Dress for Success, Resumania, Digital Dirt, The 30 Second Interview and Employer Expectations.
Each one of these will be facilitated by a local agency representative.
The employer panel will include Derek Shogren of Canadian Tire, Liette Laberge of Para Med, Sorrell Harrision of Atlas Copco, Lea Janisse of the City of North Bay and Brad Haines from McDonald's Corporation.
A variety of community agencies have come together to make this day happen and include: The Labour Market Group, the District of Nipissing Social Services Administration Board, Ontario Disability Support Program, YES Employment, DEOC, North Bay Literacy Council, North Bay and District Chamber of Commerce, GetTrainedWorkers.com and the City of North Bay.
By working together, it is hoped that this day will help prepare individuals to secure employment at the upcoming Job Fair on April 29th.
The entire day is complimentary upon registration and includes lunch and great door prizes.
200 people are expected to be in attendance
*****