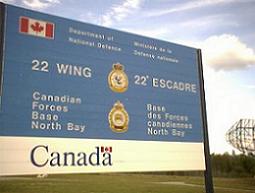 22 Wing Fitness and Wellness Centre
News Release
*****
Due to unexpected pool maintenance, the 22 Wing Fitness & Wellness Centre Swimming Pool is closed until further notice.
All aquatic programs are now on hold and users will be notified once the swimming pool re-opens.
*****
The 22 Wing Fitness and Wellness Centre would like to announce that due to unforeseen circumstances that Public Swim scheduled from 6:30 – 8:00 PM as well as the Adult Swim scheduled from 8:00 – 9:00 PM this evening are cancelled .
If further information is required please do not hesitate to contact the community recreation office at (705) 494-2011 ext. 2613 .
We apologize for the inconvenience that this may cause.
*****