A trip to the cottage can be a wonderful way to enjoy summer weather outdoors. With proper preparation and exercise of caution, you can ensure you and your guests have a relaxing and accident-free visit.
Your obligations as a cottage owner
As a cottage owner in Ontario, you have a legal duty to ensure your property is safe for guests. Failure to take reasonable care could result in civil liability if a visitor is injured while at your cottage or on your property.
Under Ontario's Occupiers' Liability Act, anyone in physical possession of a property or who has responsibility for and control over its condition must ensure that people are reasonably safe while on the property.
What is "reasonably safe" will depend on the particular circumstances, but generally speaking, you must take reasonable steps to ensure that the cottage, docks, porches, decks, waterfront, boats, trailers and the land are safe for visitors and/or renters of your cottage. This is particularly important in a cottage environment, where the landscape is likely more difficult to navigate than an urban home, and where guests and visitors are more likely to be engaging in physical activities.
Lawsuits against cottage owners commonly arise as a result of slip/trip and falls on unsafe surfaces, drowning and watercraft incidents, injuries resulting from excessive drinking and injuries related to diving into shallow water.
Protect yourself with proper insurance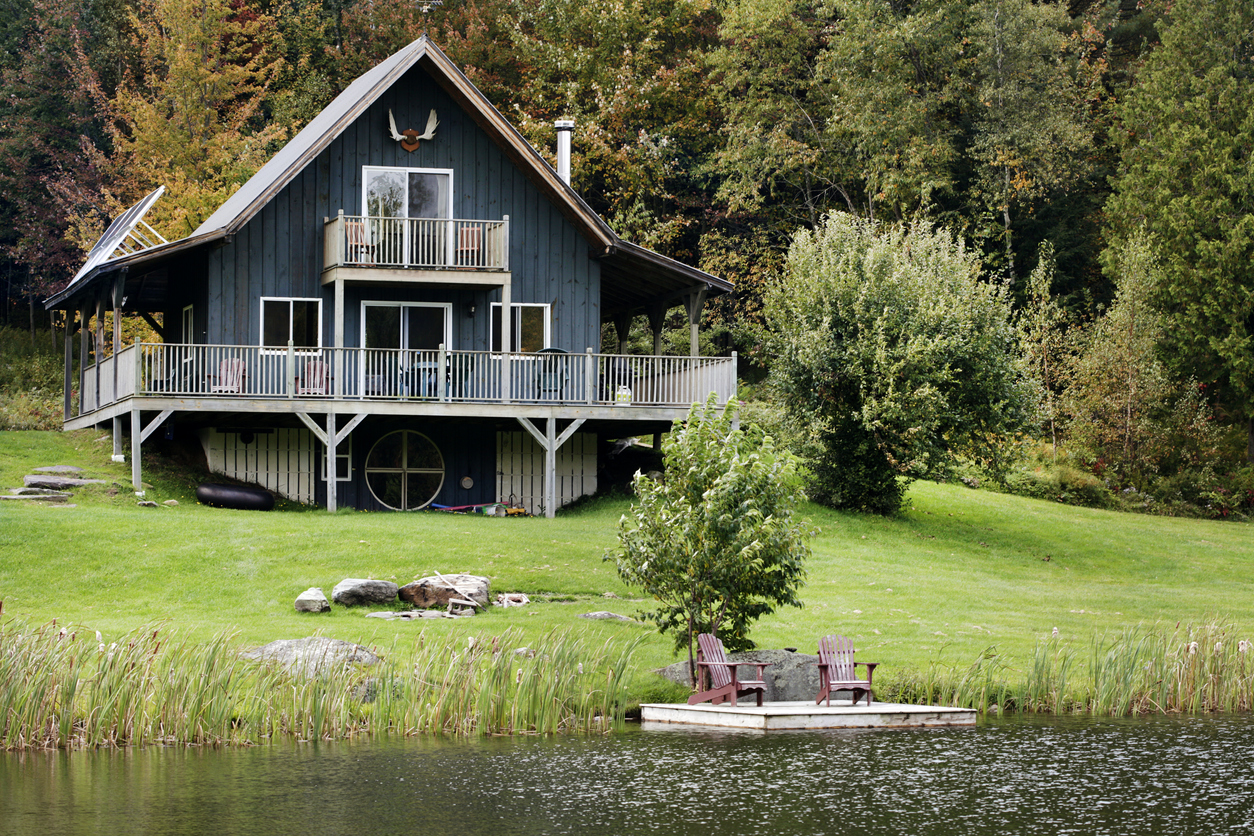 The first step in protecting yourself and your guests is having proper insurance in place. Insurance for a cottage is usually added to an existing homeowner's policy by adding a seasonal dwelling endorsement to the policy. Although the details of the insurance you will need will vary according to the usage of the cottage and any recreational vehicles or watercraft, every owner should ensure their policy provides comprehensive personal liability coverage to protect themselves in the event a visitor to the cottage is injured.
If you rent out your cottage even occasionally, it is imperative that you advise your insurance company. If you rent infrequently, you may be able to purchase an addition to your policy for short-term rentals. If you rent your cottage frequently, some insurers will require you to use a commercial policy. Many insurers also require you to have signed rental contracts with each individual to whom you rent your cottage. Your insurer will need to know if your cottage is used year round or if there are periods where it sits vacant. Failure to inform the insurance company that the property is rented out or not occupied full-time can lead to a loss of coverage.
Lastly, insurance is not automatically extended to recreational vehicles. Snowmobiles and ATVs must be specifically listed on your policy. You also need to ensure you have a marine policy for watercraft, such as boats or jet skis. Even after properly insuring recreational vehicles and watercraft, you should not include motorized vehicles with your rental.
Allowing others to operate your motorized vehicles could expose you to liability in the event of injury. Make sure your insurance will cover it if someone else operates your vehicle. In the event you do allow a friend or family member to operate equipment, you should ensure they are properly licensed, experienced, supervised and sober. You will be held responsible for injuries arising from faulty equipment or negligent supervision if you or someone else operates your equipment in a reckless manner.
Protect your guests with proper inspection, warning and maintenance
As an owner, you need to ensure your property is safe for visitors. Reasonable steps to ensure safety include regularly inspecting your property to ensure there are no structural problems and to identify hazards that could cause someone to become injured. If you do not repair unsafe conditions on your property, either because you failed to complete a proper inspection or because you failed to take action when you became aware of the dangerous condition, you can be held liable for injuries under the Occupiers' Liability Act. The more dangerous the hazard, the greater the obligation to fix or remove it or unambiguously warn others if you can't do so.
Proper inspection and maintenance includes ensuring entranceways and pathways are clean and free of obstruction, regularly testing your smoke and carbon monoxide detectors, regularly checking docks, porches and decks, installing steps and railings where necessary, clearing fallen trees, and regularly maintaining fireplaces and barbeques. You should also install outdoor lights.
In the event your property has hazards you cannot remove or repair, like shallow or fast-moving water, slippery or uneven surfaces, sharp rocks or steep inclines, you must clearly and unambiguously warn others of the hazard. It is best to do so verbally and in writing, using large and obvious warning signs (such as painting a large "Caution: shallow water. No diving" sign on a dock).
Exercise Caution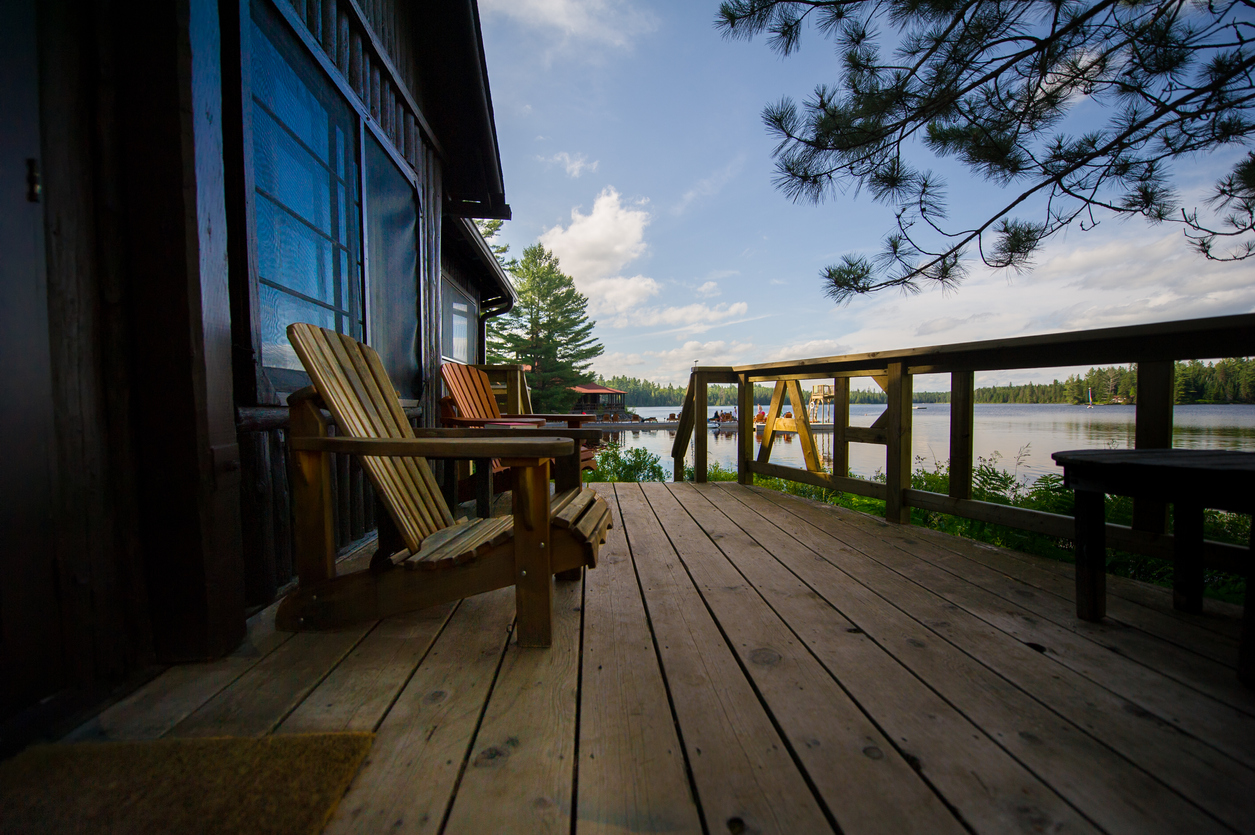 The level of responsibility and supervision that you owe your guests depends on the relationship and circumstances; generally speaking, you have an obligation to supervise children and teenagers on your property, whereas you have lesser obligations towards capable adults.
When entertaining, you should exercise care in the event you provide alcohol to guests who are of legal age or allow guests to consume alcohol on your property. It goes without saying you should not provide alcohol to minors.
Activities like boating, tubing, waterskiing and jet skiing are inherently dangerous and should never be mixed with alcohol or other intoxicants. Swimming and drinking similarly do not mix.
If you provide alcohol to a guest who becomes injured or drowns as a result of their intoxication, you could be sued by the guest and/or their family members under the Family Law Act.
As a social host, you are not generally responsible for the actions of adult visitors once they leave your property; however, if you provide alcohol to an adult and they get in an accident once they leave your property, you could possibly be found liable in certain circumstances. If you allow children or teenagers to consume alcohol or other intoxicants and they hurt themselves or someone else, you can be held liable for the injuries they sustain or cause to others.
Oatley Vigmond represents injured individuals in their claims against insurance companies. Oatley Vigmond can be reached at (705) 726-9021 or 1-888-662-2481.