As summer ends and the spectacular fall colours are in full display, it is a great time to start checking off some incredible adventures from your fall and winter bucket list. Northeastern Ontario is the perfect place to find vibrant communities with rich histories set in an awe-inspiring landscapes.
Add these ten adventures to your must-do list this fall and winter. You won't be disappointed.
Timmins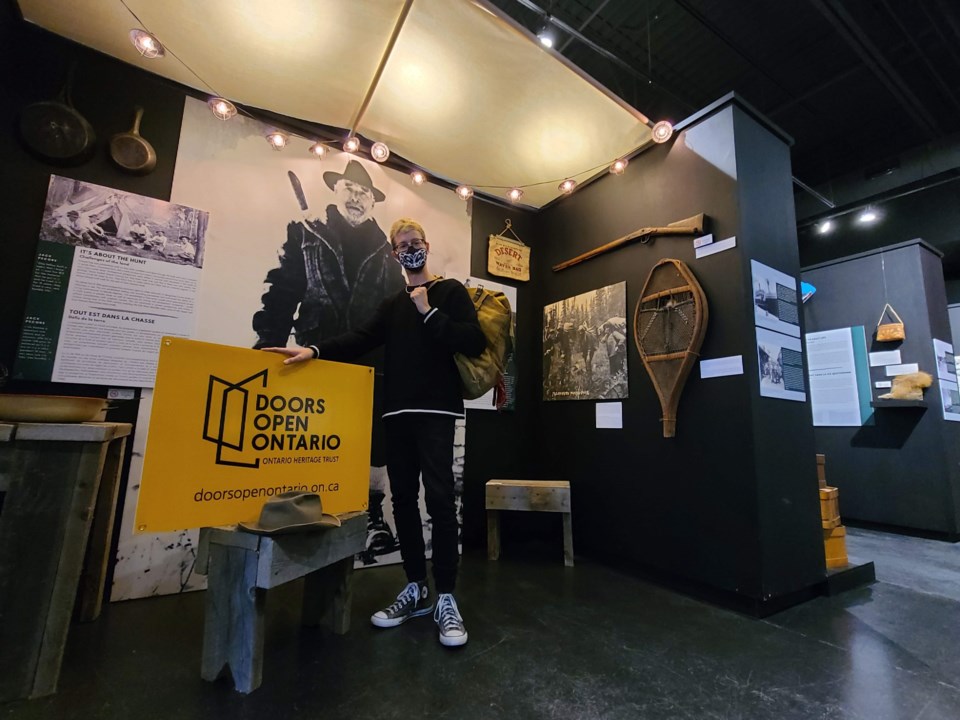 1. All That Glitters is Gold: A Self-Guided Heritage Tour
The City of Timmins, also known as the City with a Heart of Gold, is an incredible place to learn about the long and rich mining history of the area. All That Glitters is Gold is a self-guided heritage tour that takes visitors all the way back to thrilling excitement of the 1909 Porcupine Gold Rush. The tour meanders through the city and features mine artifacts, buildings, and seven life-sized statutes that give visitors a glimpse of what life was like during the gold rush. Start the tour at 71 Main Street, travel through downtown, and complete the tour on the north end of the city.
2. High Falls on Grassy River
Take a trip out to Grassy River to experience the beauty and power of High Falls. In the autumn, the low river level makes for interesting exploring while the winter can bring some unique ice formations. This section of the river features rapids and waterfalls with a combined drop of approximately 40 metres. The trail is about 12 kilometres and is rated as 'easy.' Try hiking or biking in the fall and then go back for cross-country skiing and snowshoeing in the winter. Parking for the trailhead is located on Elephant Lake Road. Visitors can also see High Falls from Musgrove Road on the west side of the river.
Cochrane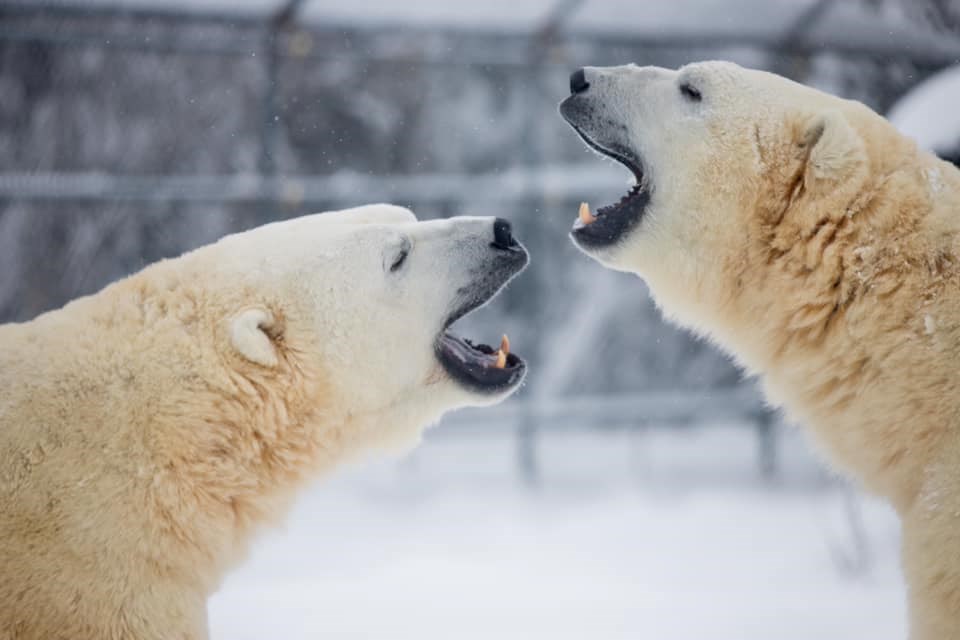 3. Dunn Right Ice Fishing and Snowmobile Tours
Get the most out of winter with an adventure tour with Dunn Right Outfitters. They offer a number of tours including ice fishing on several of the area lakes as well as snowmobiling from Abitibi Canyon to James Bay. Find out for yourself why famous fishing experts like Bob Izumi love ice fishing with this crew. If snowmobiling is more your speed, check out their three-day guided tour that includes a couple of nights at Camp Onakawana.
4. Visit With the Local Polar Bears
The Cochrane Polar Bear Habitat is a non-profit organization that is dedicated to polar bear preservation. Visitors can view their three polar bear residents as well as take part in daily educational presentations. They also offer a number of informative and exciting tours including a photography tour, behind-the-scenes tour, an animal care experience, and a bear crate training experience. The Cochrane Polar Bear Habitat is located south of Cochrane at 1 Drury Park Road.
Blind River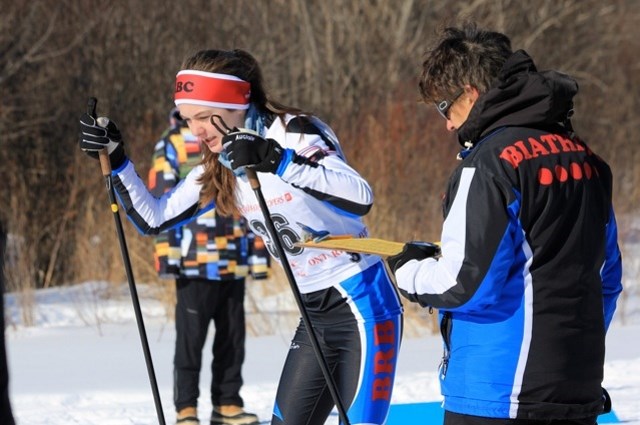 5. Boom Camp Trails
Mississauga First Nation and the Town of Blind River are working together to preserve the beautiful ecosystems of the Boom Camp trails as well as making the area accessible for wheelchairs, hikers, cyclists, cross-country skiers, and snowshoers. The trails feature tri-lingual interpretive signs in Ojibwa, French, and English. This all-season destination is incredible for wildlife viewing any time of the year.
6. Timber Village Museum and Art Gallery
Learn about the long logging and lumbering history of Blind River and the surrounding areas and experience contemporary gallery shows from local artists. The museum includes two permanent heritage galleries, an outdoor blacksmith shop, mill machinery, and a gift shop. Timber Village Museum is located at 1 Hagger Road in Blind River.
North Bay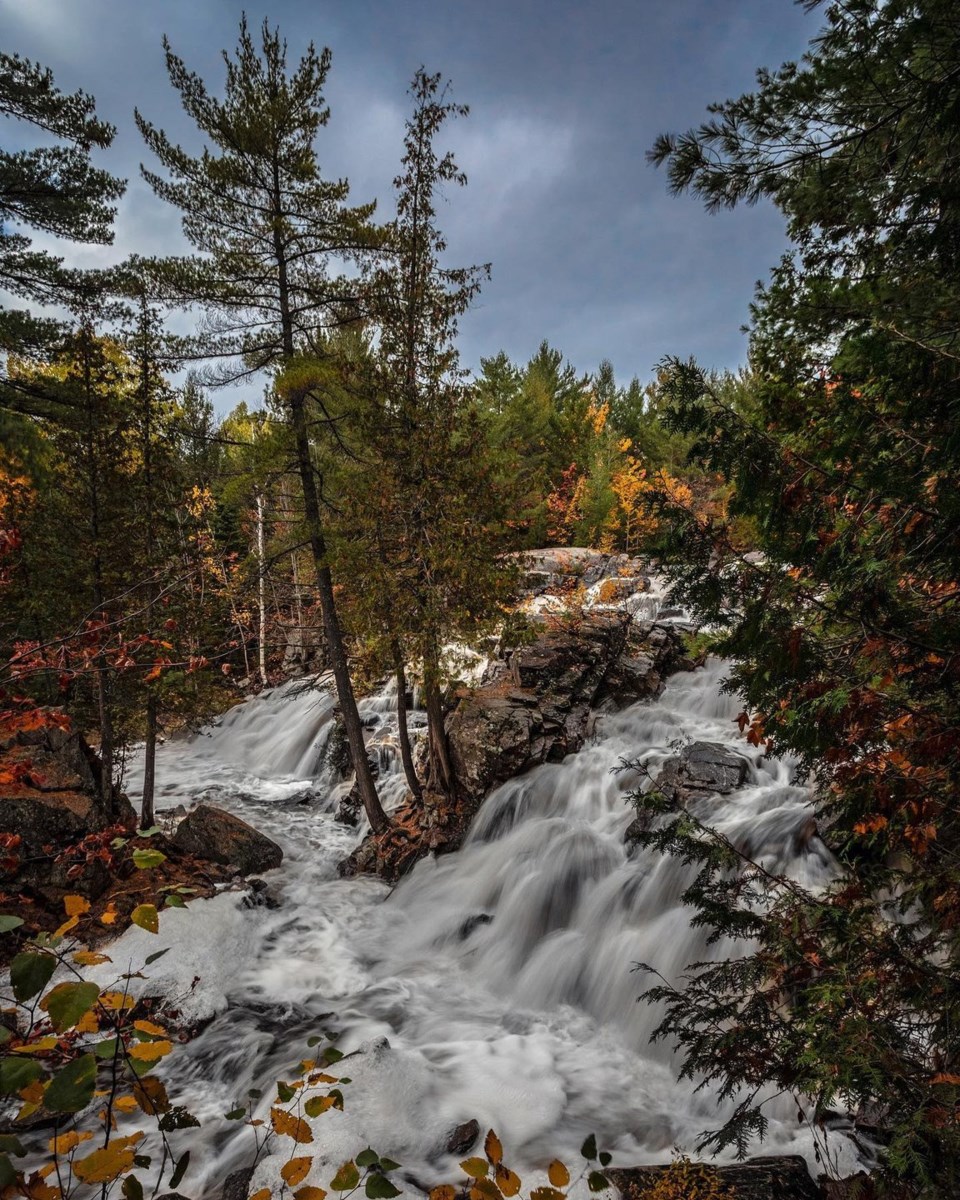 7. Fall Colours at Duchesnay Falls
Hike the popular Duchesnay Trail near North Bay to experience the spectacular fall colours that surround the inspiring Duchesnay Falls. The 3-kilometre loop takes visitors along the cascading falls that end with an impressive 20 metre drop. Gorgeous fall foliage makes an incredible backdrop at this trail. Access the Duchesnay Trail from the north side of Highway 17, approximately 1 kilometre west of North Bay.
8. Ice Skating at Lee Park
Enjoy ice skating in North Bay at the outdoor skating loop at Lee Park. This 805-metre long skating loop is a perfect destination for skaters of all ages and abilities. The park features heated washroom facilities, lighting, and convenient benches for lacing up. Lee Park is located at 800 Memorial Drive.
Sudbury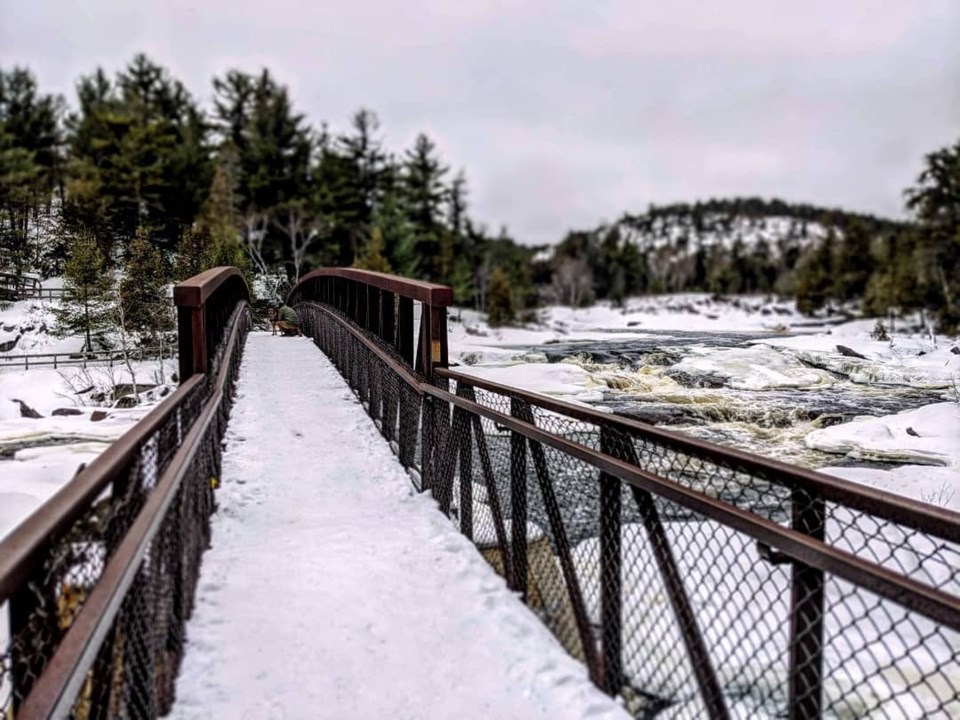 9. Hike the A.Y. Jackson Lookout Trail
The A.Y. Jackson Lookout Trail is a moderate two-kilometre loop that gives hikers a gorgeous view of the Onaping High Falls framed with beautiful fall foliage. This trail near Sudbury is best hiked between May and October. People of all ages and fitness levels will be able to get a good view of the falls, though it takes a little more effort and skill to complete the loop.
10. Ramsey Lake Skate Path
Skate along the shoreline through Sudbury on the Ramsey Lake Skate Path. This 1.5-kilometre-long skating path runs from the Sudbury Canoe Club to Science North. There are heated changing facilities located at each end of the path and it is monitored by the Ramsey Lake Skate Patrol during operating hours.
About Destination Northern Ontario (DNO)
Destination Northern Ontario is one of 13 not-for-profit regional tourism organizations funded by the Ontario Ministry of Heritage, Sport, Tourism and Culture Industries. We are the largest tourism region in geography, the second largest in expenditure and the only region that includes sub-regions.
Our Vision:
Northern Ontario will be a unique and distinctive tourism destination wherein high-quality products and experiences resonate with consumers, entrepreneurship is valued, and tourism provides local, regional, and global connections for the entire region. Destination Northern Ontario will take a leadership role to strategically guide and champion growth in Northern Ontario's tourism industry, through strong communication, collaboration and partnerships with industry.
For more information on Destination Northern Ontario, please visit: www.destinationnorthernontario.ca. Follow us on Twitter or on Facebook for the most up-to-date news and information.